2018 Spring Training Thoughts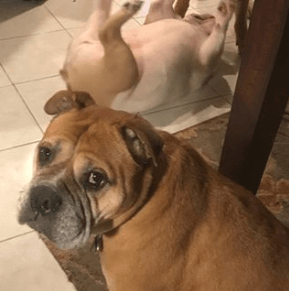 Pitchers and catchers report. They're four great words, no doubt, but as you get older they're surpassed by things like "they made an offer" or "kids start school today" or "the test was negative."
So whether you're ecstatic (like Boomer) or indifferent (like Lulu), Spring Training starts today for the Washington Nationals.
Yesterday, the Half Street politburo finally released the names of the guys you'll forget in four weeks 17 non-roster invitees with minor-league deals, and four current minor-leaguers—Jimmy Cordero, Taylor Gushue, Spencer Kieboom, and Osvaldo Abreu. It's rather telling that just one (1) of these 21 players is homegrown and not a pitcher or a catcher.
This is not anything new, mind you. For the past five spring trainings, it's been pretty obvious that few, if any, of "our guys" have more than an infinitesimal chance of making the Opening Day roster (which is good; teams that do have that situation are usually on track to lose 90-100 games).
No, I'm not forgetting Victor Robles, but he's already on the 40-man roster and it seems unlikely he'll best Bryce Harper by breaking camp with the Big Club. I do hold out some hope that they'll repeat his treatment and call him up after 19 days in the minors, thus preserving an option.
Now the realization should set in that we're still 11 days away the actual games, of which I'll cover gratuitously for about 2-3 weeks to get back into the habit of writing every day, then step aside and wait for the minors' regular season to begin (which will be complicated this year by my having my annual business trip/conference around Opening Day; don't feel too bad, it's New Orleans this year).
Otherwise, Happy Valentine's Day!