AFL Update: Nov. 12, 2017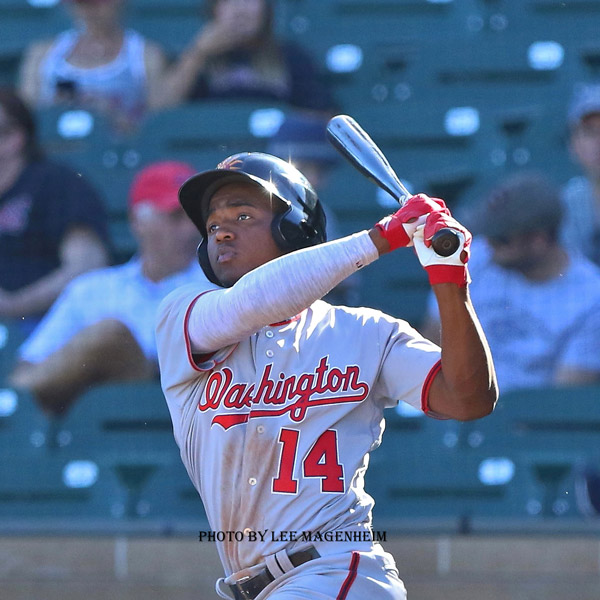 Mesa went to town on Salt River with a seven-run 5th en route to a 16-2 demolition to take one giant step closer to securing a spot in next Saturday's championship game.
Victor Robles (pictured from Friday afternoon) was the only National to appear in the game. The 20-y.o. reached base twice with (*gasp*) a hit-by-pitch and a walk and scored twice. He also drove in a run with a sacrifice fly and stole his seventh base in his eleventh AFL game.
The Solar Sox return to action on Monday with a visit to the Desert Dogs, the first of just four games in this, the final week.