AFL Update: Oct. 16, 2016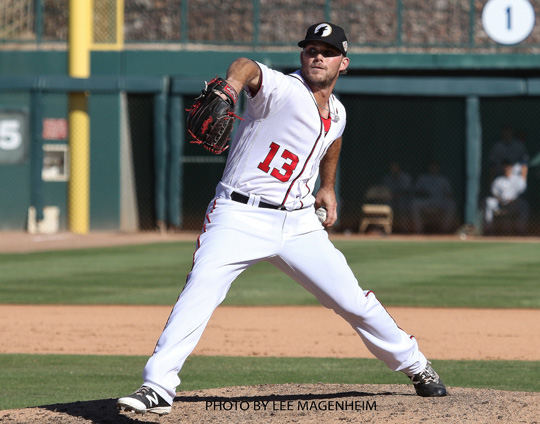 Scottsdale put up a four-spot in the 1st and never looked back as they defeated Glendale, 9-4 yesterday afternoon.
Drew Ward and Osvaldo Abreu both started and comprised the Desert Dogs' left side of the infield at third and shortstop, respectively. Andrew Stevenson got the nod in right field (it's a developmental league, kids).
Ward, who batted third, remains red-hot as he reached base three times with a double and two walks. He was busy at the hot corner, making four assists without an error.
Abreu batted eighth and went 1-for-4 with a strikeout. In the field, he had two assists and turned a double play.
Stevenson singled in a run and stole a base but struck out twice in four trips to the plate. He had one putout on defense.
Nick Lee (↑↑ if you haven't figured out yet ↑↑) made his second appearance with an up-and-down inning: one unearned run allowed on one hit and two walks while striking out one. He threw 26 pitches, 10 for strikes.
Glendale is now 2-3 and has today off. They'll start back up tomorrow afternoon as they host Peoria.