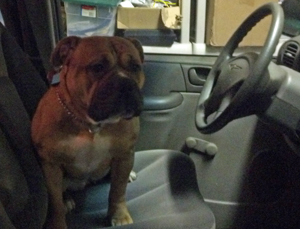 With the Nationals optioning of four players to Syracuse and reassigning three more to minor-league camp, that's my sign that it's time to shift gears away from spring training coverage.
This is not to state that I won't be watching with some interest to see if one of "our guys" will buck the odds and make the Opening Day roster for the final spot on the bench or the last reliever out of 'pen. I just won't necessarily be writing every day unless there's a strong minor-league angle to it.
So we're back to the offseason mode, but instead of months to while away, it's just a couple of weeks. "Our" opening day is April 3rd, with the Chiefs and Suns opening at home, and the Sens and P-Nats opening on the road. The daily "News & Notes" begin the following day, with the goal of giving you a summary and highlights from the games with a little style and a little snark.
Potomac — where I'm a season-ticket holder — starts on the 8th, and with it, comes game coverage via "Last Night In Woodbridge."
Later on in April, "Good, Bad, Interesting" returns — the weekly feature that lists the highs and lows and the unexpected for each affiliate.
So hold on, spring has begun (officially today) and the 2014 season is almost here.