Baseball America Top 20 Shutout Continues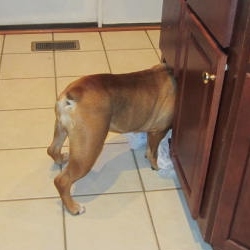 Like two years ago, the first couple of 2012 league Top 20s from Baseball America — Gulf Coast League, New York-Penn League — have been sans Nats.
That will most likely change with tomorrow's Top 20 for the 2012 South Atlantic League, with Brian Goodwin, Alex Meyer and Matt Skole as good possibilities to make the list.
However, there was a mention in the BA chat held yesterday, which I'll pass along:
Ben (Leland Grove): Did any of the Doubledays come close to making this list?

Aaron Fitt: As our college readers surely know, I've been a Tony Renda fan for a long time, and he was in the mix for a spot on this list. He's an undersized second baseman who did not stand out for his performance in his pro debut, but he has an innate feel for his barrel that I think will carry him through the minors. He also made great strides defensively this summer, though he has a few more things to clean up in order to become an average defender. Brett Mooneyham had an encouraging debut, but he's got to smooth out his delivery in order to harness his potential — I think there's a lot of risk there. Robert Benincasa and Derek Self are a couple of college relievers who pitched very well this summer; both have polish, tenacity and solid stuff (working in that 90-93 range with solid-average sliders), and I think both could move quickly. And Estarlin Martinez is an interesting sleeper with some power potential — certainly a guy to keep an eye on.
The Doubledays, as you'll be shocked to learn (no, not really), were one of the oldest teams in the New York-Penn League. This is a function, of course, of the organization's tendency (philosophy?) towards collegiate players. It's disappointing, of course, when there were two candidates (Martinez, Narciso Mesa) that put up stronger numbers than the four OFs that were tabbed, but two were younger and two were recent high-price/high-profile draftees — and let's not forget BA's tendency to favor youth and money spent when it comes to prospects.