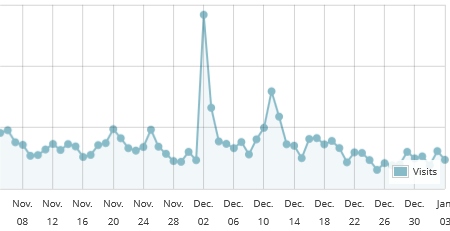 I've long noted that pitchers generate the most interest on this site… and I can prove it. Care to guess what was the day that I revealed the pitchers for this site's preliminary 2014 Watchlist? Or the day that I unveiled the Top 10 pitchers (OK, fine: Billy Burns was traded that day, too — for a pitcher, natch).
Some of this bias is also built in. My focus often drifts towards pitching (and defense) in the gamers and daily summaries, thus leading the conversation a bit, too. Likewise, I have a feeling that the tilt towards the relievers on this list is a counterbalance to the starter focus elsewhere, especially after I stopped listing them separate categories after the first two watchlists.
Christian Garcia
After emerging from the ashes in 2011, Garcia began 2012 in AA and finished it on the Nats playoff roster, engendering breathless stories about him possibly becoming a starter again (pay no attention to those multiple TJ surgeries). An injury-plagued 2013 ought to finally kill that chimera, and adjust the hopes for Garcia to the more realistic goals of getting healthy and contributing in DC as a reliever.
Erik Davis
Acquired late in Spring Training in 2011, Davis is a case in perseverance — especially after ending that season in a freefall (0-5, 6.75) after an August demotion from Harrisburg to Potomac. He was converted from starting to relief in 2012 and pitched well enough to earn a 40-man spot. Last season, he was second in appearances (45) for Syracuse and led the team in saves (15) while making two trips to DC in June and September.
Danny Rosenbaum
The Colorado Rockies thought highly enough of Rosenbaum to take a chance on him as a reliever via the 2012 Rule 5 Draft. While he was returned, the Ohio-born southpaw resumed his duties as a starter and turned in another 150+ IP season, finishing strong with a 2.43 ERA (2.78 FIP) in August — quite the opposite of the 2012 freefall in the 2nd half (2-9, 5.55/3.65/1.59)
Neil Holland
While not as impressive as his 2012 in Potomac, Holland was still a reliable middle reliever in 2013 for Harrisburg — posting stronger peripherals, especially for strikeouts (6.56 vs. 11.19) while continuing to keep the ball in the yard (11HR in 198⅓ career IP), which is what you'd expect from a sidearming sinkerballer.
Matt Grace
Grace was returned to the 'pen in 2013 after three seasons of starting and pitched well enough to earn a promotion from Potomac to Harrisburg. Despite high hit totals, which have plagued him throughout his pro career (10.9/9IP in 366⅔ IP), the former UCLA Bruin was effective against lefthanded batters while improving his overall walk and strikeout rates (3.1 to 1.9, 5.3 to 7.5).
Brian Rauh
This is simply a gut pick, as the overall numbers don't support his case. He's also bounced between starting and relieving, with slightly better numbers as a starter. What's intriguing is that the Nationals have moved him up steadily — from Auburn to Potomac — in just two seasons as a 21- and 22-year-old.
Ian Dickson
Acquired from the Chicago Cubs when Henry Rodriguez was DFA'd, Dickson was a swingman of sorts like Rauh for the Hagerstown Suns. Like Rauh, Dickson was better as a starter, though the tendency was more pronounced (4.36/3.43/1.12 vs. 6.63/4.76/1.66). He is, however, a year older (turned 23 in September).
Ronald Pena
Pena began the year as a starter but saw much greater success as a reliever, highlighted by 12-up-and-12-down appearance in the final game of the Sally League Championship series. Even better, Pena's knack for throwing multiple innings (10 of 18 regular-season relief appearances were 2+ innings) is also a useful commodity.
Dakota Bacus
Picked up from… wait for it… Oakland in the second Kurt Suzuki trade, Bacus tossed eight and 1/3rd scoreless innings in two appearances (one start, one relief outing). He turned in another eight frames in the playoffs, giving up three runs, though he was the losing pitcher in the deciding SLCS game. Then there's that whole "white ninja" business.
Matthew Spann
Yes, another pitcher acquired by trade (the PTBNL in the David DeJesus waiver claim), which is almost enough by definition thanks to the success of folks like Tanner Roark and the solid contributions of Ryan Tatusko (a.k.a The Guz Two). Plus, he'll be 23 with two full seasons of "A" ball experience vs. the half to one and a half that's more common for Washington-drafted pitchers.