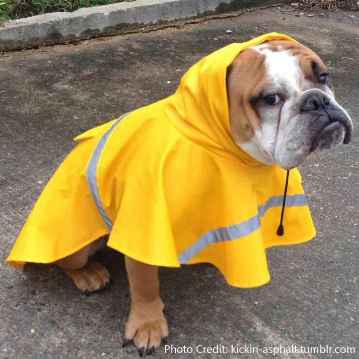 There's still more than a week to go before the Arizona Fall League starts up, while the hot mess that is the 2015 Washington Nationals limps to a finish.
As much as I'd like to keep the focus on the minor-leaguers, times like these I understand why people want to discuss the parent club. It's certainly better than in the days of the Nationals Farm Authority, where there was a sizable contingent of folks who only came to whine and campaign for replacements for the product in D.C. and bitch about the perceived lack of spending [Insert remark about Papelbon salary with rhetorical question here].
For what it's worth, I too, worry that the proverbial window is closing and that Rizzo might not be able to trade his way out of "cleanse the palate" season (or three). But that's as much as I think I should write about that; I'd like to shift back to why we're here: to follow the paths of the future Nationals (and/or trade bait ;-)…
ORGANIZATIONAL AWARDS
Speaking of trade bait, shortly after last week's post went to virtual press, the Nationals announced the 2015 Organizational Awards with Jose "Orange" Marmolejos-Diaz earning the Player of the Year, Austin Voth was tabbed as the Pitcher of the Year, and Austen Williams earned the third annual Bob Boone Award. For the folks not on the inside joke, take a look at that link and scroll down: Eight of the last 17 award winners have been traded.
BA TOP PROSPECT LISTS
As expected, no Nationals made the South Atlantic League Top 20 or were referenced in its "In A Box" feature. The home office in Durham, NC chose to do the Florida State League ahead of the Carolina League, so the adulation for Lucas Giolito will have to wait until next week.
TRANSACTION STUFF
As usual, it's pretty quiet on this front: one pitcher re-signing (Justin Amlung) another getting cut loose (Manny Rodriguez). With the free agency period starting in roughly five weeks, we may see one or two more guys re-up rather than test the waters.
THE 2015 GCL NATIONALS
For the fifth time in the last six seasons, the G-Nats finished fourth with a 24-34 record. Like most of the affiliates, they had league-average pitching (4.00 R/G vs. 3.99) and were below-average offensively (3.59 R/G). Defensively, they were a shade better (.966FA vs. .964). This is where I also remind you to not get too excited or too depressed: short-season baseball = small sample size, not to mention the bevy of pitchers recuperating from Nationals elbow.
Without further ado…
| | |
| --- | --- |
| TOP 5 BATS | TOP 5 ARMS |
| 1. Victor Robles, CF, .358 GPA, 12SB in 23G | 1. Matt DeRosier, RHP, 1.29/2.21/0.90, 9.4 K/9 |
| 2. Telmito Agustin, LF, .278 GPA, .446 SLG% | 2. Joan Baez, RHP, 2.13/2.67/1.18, 6.6 H/9IP |
| 3. Anderson Franco, 3B, .259 GPA, 4HR in 43G | 3. Rocky Harmening, RHP, 2.86/3.26/1.14, 4:1 K:BB ratio |
| 4. Darryl Florentino, OF, .267 GPA, .329 BA | 4. Brayan Serrata, RHP, 1.80/3.26/1.35, converted from C |
| 5. Oliver Ortiz, 1B-OF, .226 GPA, .982 FA at 1B | 5. Maximo Valerio, RHP, 1.72/3.36/0.98, 88.8 LOB% |
There were three players that were statistically better than 19-y.o. Ortiz, who was repeating the level, but all three were significantly older (~22 y.o.) Thus, no honorable mentions. Three of the top five pitchers were also on a subsequent tour, but unlike the 2014 staff, they were at or below league-average in terms of FIP. Folks who are interested in seeing the entire team's stats, should click here.