Ask and ye shall receive…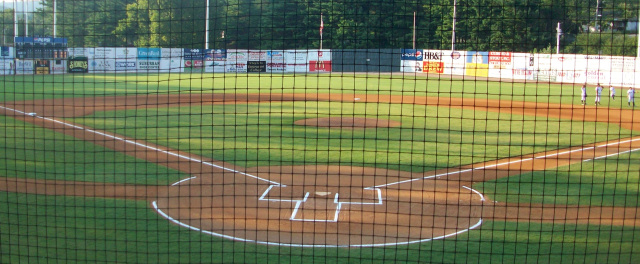 Last year, some of you may remember that I took a sojourn into Tennessee to see some Appy League baseball.

For an old-school minor-league guy, this was baseball heaven. Crowds are smaller, but more focused.
Concessions are simple, but affordable. I left in the time stamp to prove this wasn't some really old picture. As you can see from the crowd shot above (Bristol, VA), this brand of baseball is basic but universal. It's not that hard to envision much change, aside from fashions and hairstyles, from a picture taken in 1990 or 1970 or even 1950.
No annoying mascots. No loud, blaring music. It's just baseball. I'm not naive enough to suggest that this is the way it ought to be everywhere, but it's nice to see it still survive somewhere.
Not all the stadiums are super-old. In Greeneville, TN there's a wonderful blend of brick-and-steel…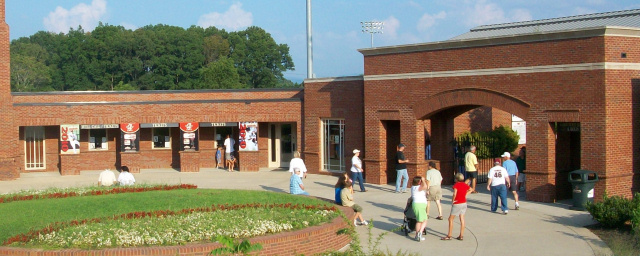 …architecture called Pioneer Park. And it has a roof! I've yet to figure out why this ballpark feature…

…ever went away. Aside from the aesthetics of cheap, functional, and bland that ruled the 1970s and 1980s.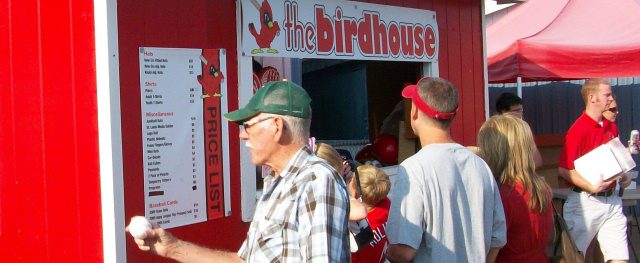 But, as you can see here in Johnson City, with a little paint and panache, you can be cheap and functional without being bland and make the ubiquitous concessions shed/stand "pop."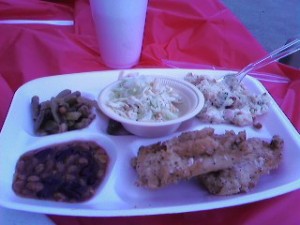 I forgot my camera (this is a cellphone pic) for my trip to Elizabethton, but I wasn't out of (pot)luck. It was the final home game of the season and the local church was feeding anyone and everyone.
I don't remember all that much about that night's game, but I do remember how good the food was that night.

This last pic is from Kingsport, TN. I'm not much of a photographer, but every now and then I get lucky.