This was actually my third visit but first since 2010, when I stopped here on my way back from visiting the Appalachian League.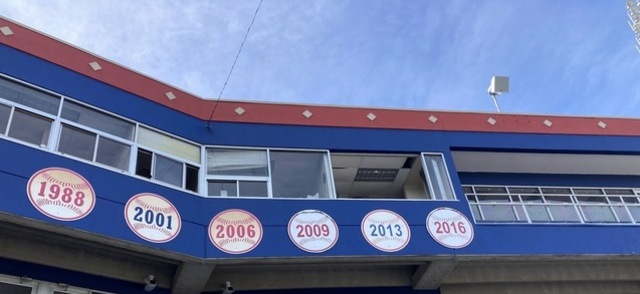 Salem Memorial Stadium was built in 1995 in response to a threat by the then Salem Buccaneers to leave what is now known as Kiwanis Field. Since 2009, the team has been owned by the Boston Red Sox, one of the first to buy its way into the Carolina League after being forced to the West Coast in 2007 and 2008.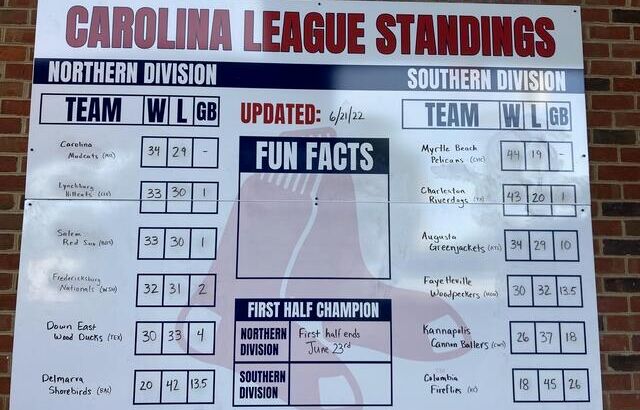 This was actually a key game for the FredNats as they were trying to emerge as the first-half winner…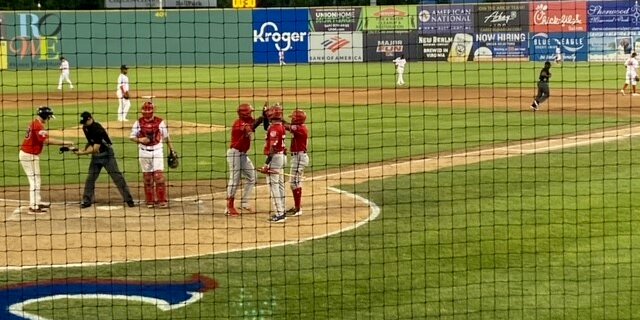 …while they would take this one, 8-7 in 10 innings, they would drop the last two games to finish at .500. The Hillcats would win the scramble and beat the FredNats in the CLDS, but were swept by the eventual 2022 Carolina League Champions, the Charleston River Dogs.