Not exactly sure how they plan to differentiate the first BB&T ballpark with the one that's opening up in Charlotte in April 2014, aside from different logos and it doesn't help that the Wake Forest football stadium, BB&T Field, is located right next door.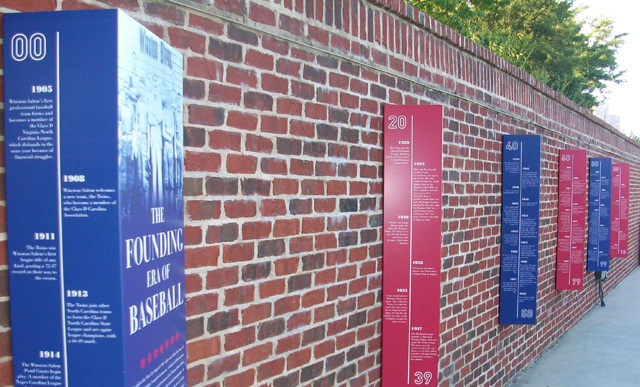 One of the latest trends in newer ballparks is to create a museum-like series of murals that highlight the history of the city and the famous players and managers that made their way through there on their way up to the majors. It's really a nice touch, and much more classy than slapping up posters like it was a high school hallway.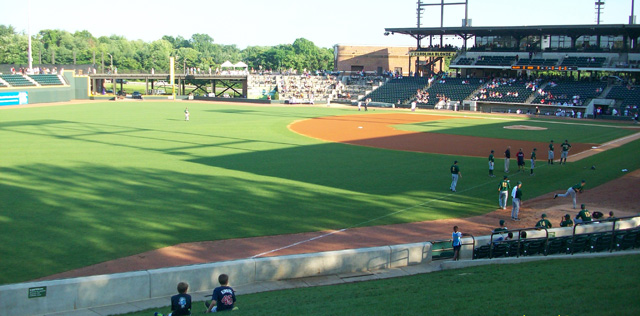 Above you saw the entryway, and here you can see another facet that's become de rigeur: the concourse that wraps around the stadium (note the "bridge" by the RF foul pole).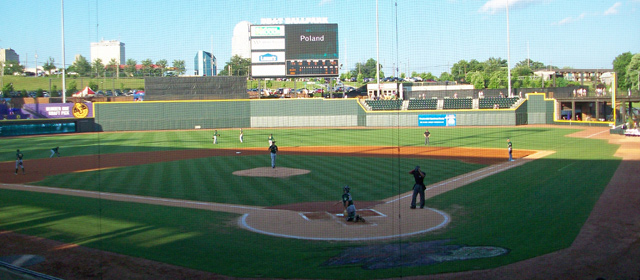 Not sure how long they'll be able to resist the urge to put up more advertising in the outfield, though in the next pic, you'll see why they might (LED banner in LF).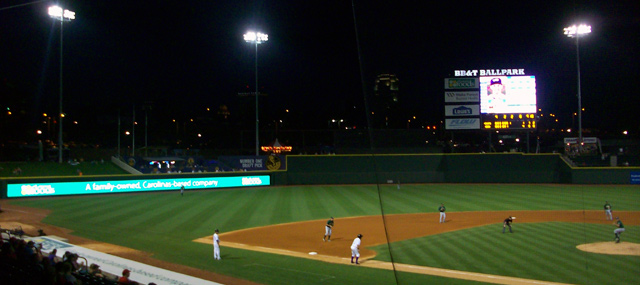 Last but not least, one of the coolest features of BB&T W-S (patent pending) is the view of the nighttime skyline, which is much more impressive in person.