Most of the ballpark reviews focus on what used to be there, but to me, this looks like they did the best they could with what they had to work with, which is not uncommon with newer ballparks since they're often built with promises of urban renewal in neighborhoods that have seen better days.

Case in point: The luxury boxes are attached to the 1913 warehouse that serves as the park's signature look.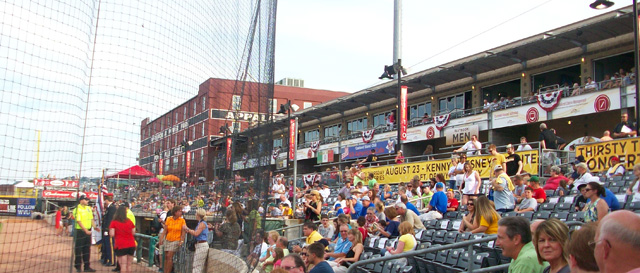 Here, you can see them more visibly, as well as how basic the seating area is.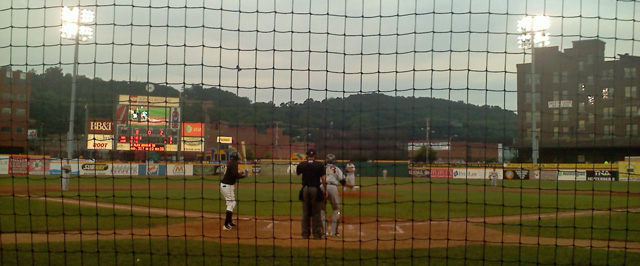 Finally, the obligatory "seat shot."