Located on the Ohio river, just southwest from where Interstates 64 and 65 converge is Louisville Slugger Field, home to the Louisville Bats. The bridge to your left takes you into Indiana while the bridge to your right is I-65.

Built in 2000, "The Slug" is similar to a lot of the stadiums built in the stadium boom: luxury boxes…

…a concourse that rings the field, multiple scoreboards, play area for the kids, etc.

From the outside, it's built to resemble the downtown area, which of course is mostly brick, including…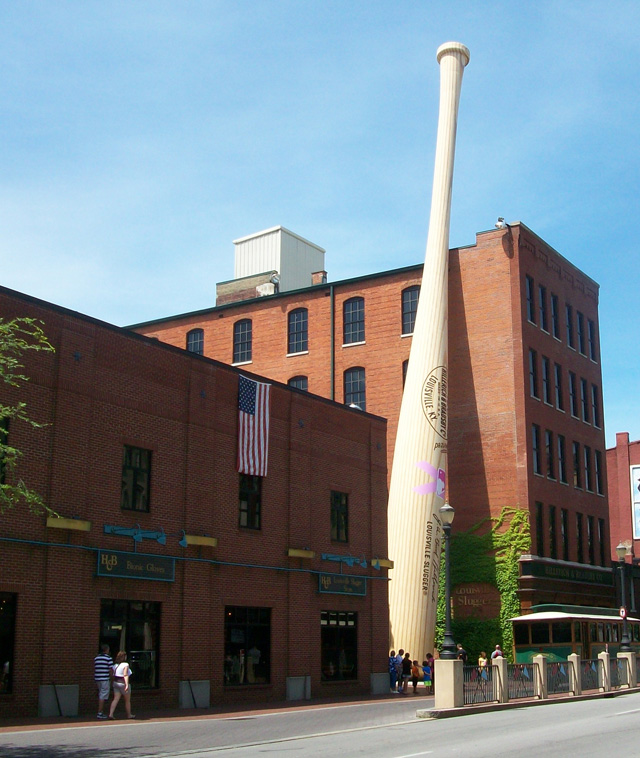 …some place that makes bats a dozen blocks or so down the street.