Formerly known as Applebee's Park, it's now Whitaker Bank Park and here you can see the homage to one of the local passions besides baseball.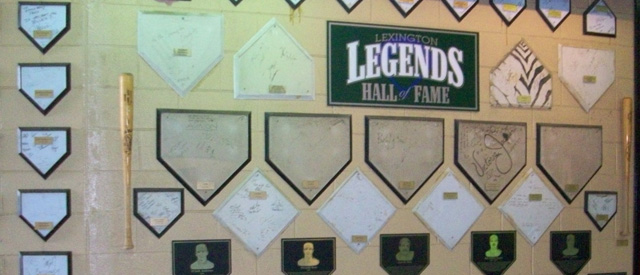 Why, yes, this is found behind home plate (and across from the team store).

One of the less attractive features is how the stairways to the "second-tier seats" are indirect and confusing, which is why you more ushers than usual (three in this shot alone).

View from my seat. Note the manual, out-of-town scoreboard to the left.

View from the concourse.