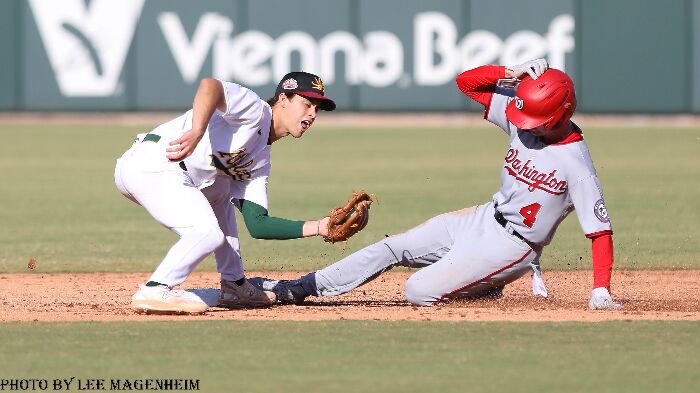 Scottsdale dropped its second straight game, 1-0, with a walkoff by Mesa to close out Week 1 of the AFL Season.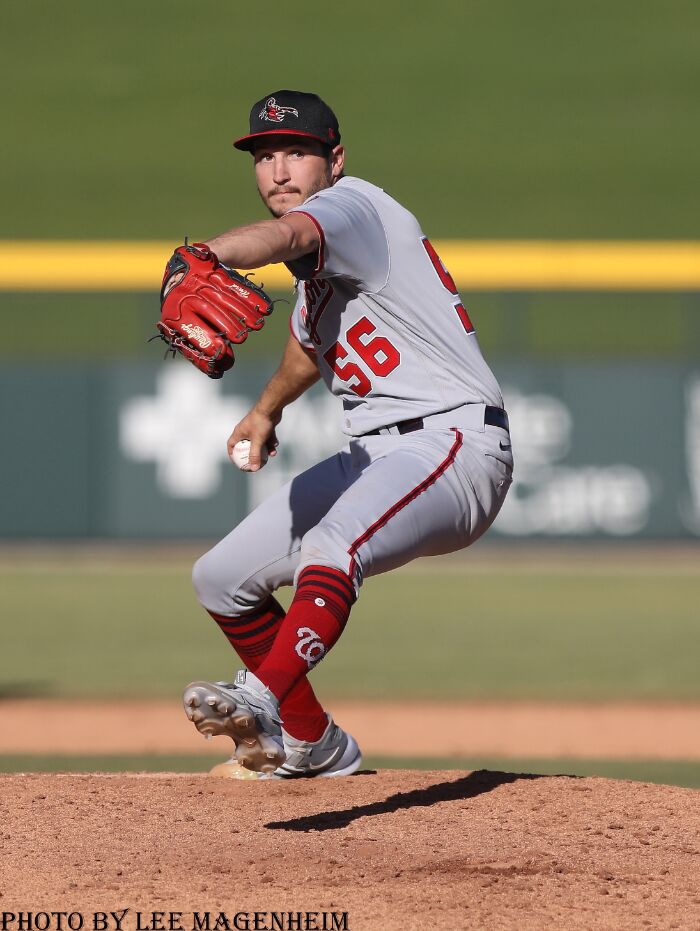 Thad Ward made his first appearance of the fall, pitching two scoreless innings with two whiffs and two Robles as the second man out of the Scorpions 'pen.
Robert Hassell led off and played centerfield, going 1-for-4 with one of the four Scottsdale singles on the afternoon. He also stole a base (pictured above).
Trey Lipscomb took another turn at shortstop but was 0-for-3 at the plate. He had two putouts and one assist on defense.
Orlando Ribalta took the loss with a home run surrendered to the second batter he faced after retiring the leadoff batter on a groundout.
Scottsdale (3-2-1) returns to action tomorrow with another trip to Salt River.