Team
Yesterday
Today
Pitching Probables
Rochester
Won, 4-2
vs. Buffalo, 6:45 p.m.
Ureña (0-2, 7.17) vs. Za. Thompson (4-5, 5.48)
Harrisburg
Lost, 4-3
@ Akron, 7:05 p.m.
Henry (0-2, 11.36) vs. Burns (2-3, 3.47)
Wilmington
Lost, 6-4
vs. Brooklyn, 6:35 p.m.
Cáceres (0-0, 6.75) vs. Stuart (3-0, 1.42)
Fredericksburg
Won, 7-6
@ Delmarva, 6:35 p.m.
Tolman (0-0, 0.00) vs. Cruz (5-1, 4.39)
FCL Nationals
OFF DAY
vs. FCL Cardinals, 10 a.m.
(Comp. of 6/30 game)
DSL Nationals
Postponed
OFF DAY
Rochester 4 Buffalo 2
• Rutledge 5⅓ IP, 3H, 0R, 0ER, 3BB, 1K, HBP
• Danish (W, 1-2) 1⅓ IP, 2H, 2R, 2ER, 0BB, 0K, 2-0 IR-S
• G. Moreno (SV, 4) 1IP, 0H, 0R, 1BB, 2K
• Noll 3-4, R, HR, 2RBI
• Blankenhorn 2-4, R, 2B, RBI, CS
Rochester snapped a 0-0 deadlock with three in the 6th and held on for a 4-2 win over Buffalo. Jackson Rutledge fell two outs shy of his first AAA quality start, giving up no runs on three hits and three walks while striking out one. The win went to Tyler Danish, who stranded two in the 6th, then lost the shutout in the 7th. Gerson Moreno worked around a walk in the 9th for his fourth save, and second this week. Jake Noll singled twice, homered once, and drove in two while Travis Blankenhorn singled, doubled, and drove in one to lead the Red Wings offense.
Akron 4 Harrisburg 3
• Saenz (L, 0-2) 5IP, 9H, 4R, 4ER, 2BB, 1K, BK
• Javier 2IP, 1H, 0R, 2BB, 3K, HBP
• Tostado 1-3, HBP
• Lipscomb 1-4
The RubberDucks put up four in the 1st and then tried to give it back in the 5th, but held on to beat the Senators, 4-3. Dustin Saenz gave up all four runs on nine hits and two walks over five innings while striking out one. He was charged with his second loss. Harrisburg managed to score three runs without a hit, with Jacob Young getting hit by pitch for the Homer Simpson RBI, James Wood scorching a one-hopper to first that the Akron 1B bobbled to plate the second run, and Jack Dunn chopping a high-hop grounder to third for the third run. Frankie Tostado and Trey Lipscomb had the only two hits for the Sens – both singles.
Brooklyn 6 Wilmington 4
• Luckham 6IP, 6H, 1R, 1ER, 0BB, 6K
• D. Diaz 1+ IP, 1H, 3R, 2ER, 2BB, 0K
• Powell (BS, 1; L, 0-1) 1IP, 2H, 1R, 1ER, 0K, 2-2 IR-S
• Baker 3-5, SB
• White 2-4, R, 2B, 3B, RBI
A 4-1 lead was too small for the Wilmington 'pen to hold as three relievers cobmined to give up five runs over the final three innings to drop the opener, 6-4. Kyle Luckham's second quality start was for naught, as he let in just one run on six hits, walked none, and struck out six. The blown-save-loss went to Holden Powell as the 2020 3rd Rd. pick let in both inherited runners and one of his own on two hits and a walk during Brooklyn's three-run 8th. The Blue Rocks got the tying runs on base with two out in the 9th on a pair of two-out walks but Darren Baker couldn't deliver a fourth hit as he waved at 1-2 breaking ball to end the game. T.J. White led the regulars with a double and a triple, which got him off the interstate (.202) for the first time since April 25.
Frerdericksburg 7 Delmarva 6
• L. Young 5IP, 3H, 0R, 2BB, 6K
• P. González (W, 4-2) 2IP, 4H, 4R, 4ER, 2BB, 1K, HR
• Witt 4-5, 2R, 2B(10)
• Quintana 2-4, 2B
• Lile 1-4, R, BB, HR, 3RBI, OF assist @ 2B
The FredNats and Shorebirds starting pitchers traded zeroes for four innings, then turned it over to the bullpens. Fredericksburg's relievers were less ineffective than Delmarva's to get a 7-6 win in the series opener. Luke Young pitched five full innings for the first time as a pro, allowing three hits and two walks while striking out a career-high six. Pedro González coughed up four in the 6th and wobbled through a scoreless 7th. He got the benefit of the FredNats' six-run 8th, highlighted by a three-run HR by Daylen Lile. Matt Merrill took González's beer and gave up runs in the 8th and 9th innings, but got the save anyway. Delmarva's defense took the beer for Merrill in top of the 9th as they let Paul Witt, who led off the 9th with his fourth hit, take second on a wild pitch and then score on a passed ball.
FCL Nationals – OFF DAY
Roster moves: RHP Tyler Dyson MiLB rehab ended, reassigned from Wilmington.
DSL Nationals – PPD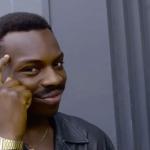 Can't lose if you don't play! It would appear that they'll make this one up when the two teams play next on August 5th.