Team
Yesterday
Today
Pitching Probables
Rochester
Lost, 9-2 (5 inn.)
@ Norfolk, 1:05 p.m.
Kilome (1-1, 16.88) vs. C. Irvin (1-0, 3.00)
Harrisburg
Won, 7-4
@ Akron, 2:05 p.m.
Troop (1-1, 7.56) and Cuevas (0-0, 10.13)
vs. Stanley (0-1, 4.00) and Cantillo (0-0, 1.29)
Wilmington
Lost, 3-2
@ Brooklyn, 2 p.m.
Huff (0-1, 9.00) vs. Tidwell (0-1, 5.68)
Fredericksburg
Losing, 2-1 (Suspended)
vs. Delmarva, 1:35 p.m.
Aldonis (0-0, 3.00) vs. Cruz (0-0, 7.71)
Norfolk 9 Rochester 2
• Abbott (L, 1-3) 4IP, 8H, 6R, 6ER, 0BB, 7K, 3HR
• Hill 2-2, R, HR, 2RBI
• Adams 2-2
The rains came in the bottom of the 5th and perhaps helped save Rochester's bullpen just a little as Norfolk prevailed, 9-2. Cory Abbott was lit up in all four innings, giving up six runs total on eight hits, including three homers, as he dropped his third decision. Derek Hill broke up the shutout with a two-run HR in the top of the fifth to lead the seven-hit effort by the Red Wings.
Harrisburg 7 Akron 4
• Herrera 5IP, 5H, 3R, 2ER, 1BB, 10K
• C. Romero (W, 1-1) 1IP, 1H, 0R, 0BB, 2K
• Willingham (SV, 2) 1IP, 0H, 0R, 0BB, 1K
• Harris 3-5, 2R
• Arruda 2-5, 2B
• Millas 2-5, R, RBI
The RubberDucks 'pen bent in the 8th (two runs) and quacked in the 9th as the Senators rallied for five for a 7-4 win. Frankie Tostado's grand slam highlighted the Harrisburg 9th as the Senators were an efficient 7-for-15 with RISP. Trey Harris led the 13-hit parade with three singles, followed by J.T. Arruda with a single and a double while Yasel Antuna drew three of the team's seven walks. Ronald Herrera struck out 10 over five innings, which got him a no-decision. The win went to Carlos Romero with a scoreless 8th. Amos Willingham set the side down in order in the 9th for the save.
Roster moves: RHP Gerardo Carrillo placed on the 7-Day I.L.
Brooklyn 3 Wilmington 2 (11 inn.)
• Luckham 5IP, 3H, 0R, 0BB, 5K
• Schoff (BS, 1) 2⅓ IP, 1H, 1R, 0ER, 0BB, 3K
• Peterson (L, 0-2) ⅓ IP, 1H, 1R, 0ER, 1BB, 0K
• Shumpert 2-4, R, 2B
• Lipscomb 1-4, BB
Wilmington was almost able to make leads of 1-0 in the 9th and 2-1 in the 10th stand, but three unearned runs did them in for a 3-2 loss to Brooklyn. Kyle Luckham got the start and threw five scoreless, with three hits and no walks while striking out five. The loss went to Todd Peterson, who let in the free runner on a one-out single in the 11th. Nick Shumpert and Trey Lipscomb were the only two Blue Rocks to reach base twice with Shumpert connecting for the only extra-base knock in a five-hit, three-walk afternoon. Roster moves: LHP Alemao Hernandez reassigned from XST.
Delmarva 2 Fredericksburg 1 – SUSP.
• Lord 2IP, 4H, 2R, 2ER, 3BB, 3K
• Lile 1-1, R
• Green 1-1, RBI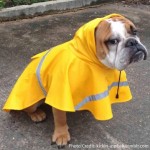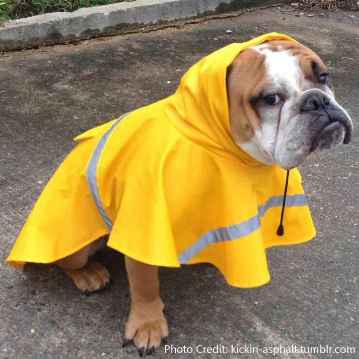 They endured nearly two and a half hours of rain delays only to see this one called with two on and nobody out in the bottom of the 2nd. The FredNats plated one in the bottom of the 1st on back-to-back-to-back two-out singles by Daylen Lile, Brady House, and Elijah Green. Brad Lord gave that run back plus another in the top of the 2nd on three straight one-out hits before rolling a DP. The 23-y.o. gave up four hits and three walks total while striking out three in his second start of the season.