AFL/Offseason Update: Nov. 12, 2022

A three-run 7th by the Desert Dogs proved to be the difference as Glendale defeated Peoria, 6-3 to end the Javelinas season.
Drew Millas was the sole National to appear in the game. He was the Peoria DH, batted fourth, and went 0-for-4, finishing the Fall with a .269/.313/.433 line.
This is the first time since 2016 that the Nationals' contingent did not play in the AFL Championship game.
# # #
2022 ROCHESTER RED WINGS
One of the advantages of the six-game series, almost-always-off-on-Monday schedule is that it makes it very easy to look back and figure out when the worm turned. And boy did it turn for the 2022 Rochester Red Wings.
After Memorial Day weekend, the Red Wings were 35-19, 3½ games ahead. By July 4th, they were 41-38. Come Labor Day, Rochester sank to 8th place in the I.L. East, which is where they would finish – 67-81, 18 games off the pace and just 3½ games ahead of 9th-place Syracuse.
Obviously, it's not about winning in the minors, but even Stevie Wonder can see that the Nats view AAA as a taxi squad for the majors. It's been six years since there's been more than one prospect play significant time at AAA and eight years since they've fielded a winning team. Perhaps next year might be better, if Robert Hassell recovers from his injury and isn't rushed to D.C.
But mostly that will depend on which free agents the Nationals populate the team with, and that's not a priority for the big club. Guys they can move on and off the 40-man roster with ease seems to be the norm, if not the goal.
For the third straight season played, it's a list of one:
1. Cade Cavalli – 6-4, 0SV; 20GS, 3.71/3.25/1.18, 9.65 K/9IP, 3.62 BB/9IP
If Cavalli is healthy [pause for laughter] he'll spend most of 2023 in D.C., so my apologies in advance if I overlook or downplay him this offseason.
Folks interested in seeing the 2022 Red Wing Stats can find them here. Pitching data can be found here
# # #
FREE AGENTS
On Thursday, minor-league free agency began. Here are some of the notable Nats minor-leaguers who have elected free agency:
RHPs – Andrew Lee, Steven Fuentes
LHPs – Gilberto Chu, Francisco Perez
C – Taylor Gushue
IFs – Gilbert Lara, Adrián Sanchez
OFs – Nick Banks, Andrew Stevenson, Daniel Johnson
As noted in the past, some of these guys will re-sign but most will not.
# # #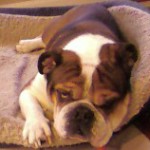 With the end of the Nationals' involvement in the Arizona Fall League, we are officially into the 2022-23 offseason. Somehow, I've been doing this for 12 seasons (13 years) and have been fortunate to have Lee provide us with his photographs for the past ten AFL seasons.