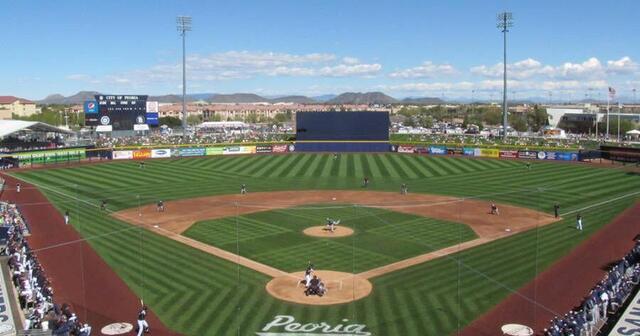 In a game that featured five lead changes, including four in the 8th and 9th innings, the Javelinas survived multiple bullpen meltdowns to put down the Desert Dogs, 9-8.
The pleas to free Darren Baker were heard, as the last 3½-y.o. batboy led off and played second base. He went 1-for-5 with a run scored. In the field he took part in two double plays but committed an error.
Drew Millas was behind the plate for the second time and was a triple shy of cycle, going 3-for-5 with a double, a homer, and four RBI. Alas, Glendale swiped five bases from him and the pitchers without a single caught stealing.
Lucas Knowles made his second appearance, striking out the leadoff man in the 7th, walking the next batter, then rolling a double play for his second scoreless inning.
Amos Willingham also came for the second time, giving a two-run single to the first batter to let in both inherited runners, then closing out the inning with 4-6-3 DP.
Peoria remains at home this afternoon as they host Surprise.