AFL Update: Oct. 27, 2022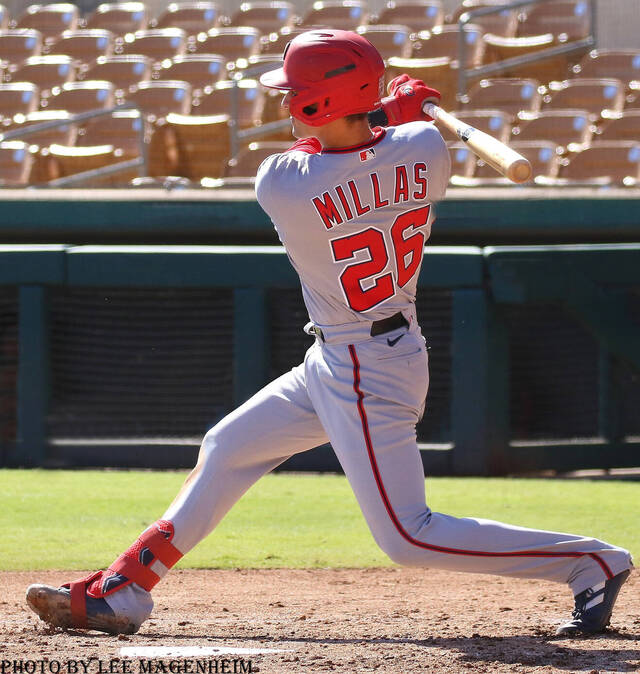 Peoria and Glendale changed leads six times in the first seven innings but neither team could push across the go-ahead run over the last seven turns at bat to finish with a 5-5 tie in 10 innings.
Drew Millas (pictured above) was the sole National to appear in the game. He was the Javelinas' designated hitter and went 2-for-5 with an RBI and two strikeouts. The two hits improved his Fall line to .343/.368/.629 in nine games.
Peoria (9-10) travels to Scottsdale (9-10) for a game tonight.