Red Wings Rained Out of Season Finale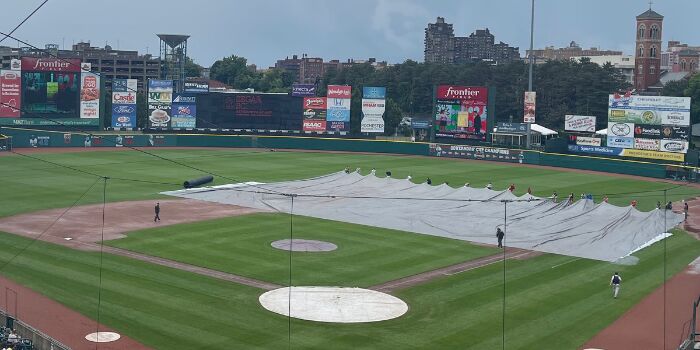 For the second in three games, but the last time this season, the Rochester Red Wings were rained out and the game was cancelled.
As noted in the comments, Andrew Stevenson was voted by the fans as the team's most valuable player while Adrian "Señor Nacional" was recognized as the Most Civic-Minded Player for his off-field exploits, a.k.a. "visiting youth baseball leagues, summer camps, and participating in numerous reading engagements."
The Red Wings finished 2022 at 67-81, 18 games off the pace in the I.L. East in 8th place.
# # #
ODDS AND ENDS
For those who are relatively new here, this site is an obsession I can't quit a hobby that began when I had a lot more time on my hands than I do now. It's a useful hobby because sometimes I can solve HTML issues here and then apply it to my day job as an "Email Guy" and vice-versa.
Anyway, sometimes there are things I'd like to pass along but don't because the timer ran out. I'd rather do that than skip or shorten the writeups.
One such item was Jess Dougherty's profile on Red Wings broadcaster Josh Whetzel, who you may have heard while muting the MASN broadcast and trying to sync up the radio feed. Having played broadcaster at the MASN Fantasy Camp back in the dark days of 2008, I can tell you it's much harder than it looks or sounds.
Next up: The 2022 Final edition of the GBI.