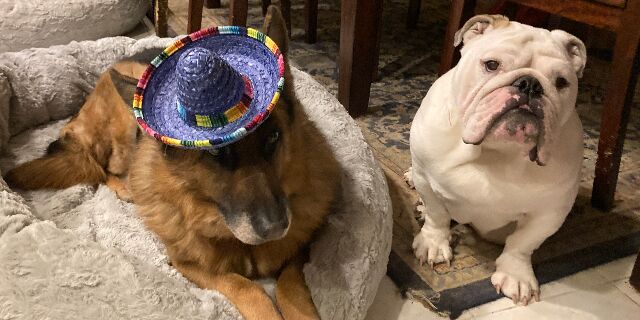 Team
Yesterday
Today
Pitching Probables
Rochester
Postponed
vs. Scranton/Wilkes-Barre, 6:05 p.m.
Tetreault (0-2, 5.56) vs. Gil (0-2, 12.00)
Harrisburg
Lost, 10-7
@ Bowie, 11:05 a.m.
Henry (0-0, 0.00) vs. Velez (0-2, 5.59)
Wilmington
Lost, 8-6
vs. Bowling Green, 6:35 p.m.
Irvin (0-0, 0.69) vs. Montgomery (0-1, 1.17)
Fredericksburg
Lost, 4-2
@ Lynchburg, 4 p.m.
Rutledge (1-2, 5.32 in '21) and Theophile (2-0, 0.86)
vs. Dion (0-0, 1.76) and Delholm (0-1, 5.93)
Rochester vs. Scrantron/Wilkes-Barre – PPD
Rain claimed the third straight home Wednesday home game for Rochester. Like last week they'll shoot for the makeup with a Saturday afternoon doubleheader.
Roster moves: RHP Cory Abbott claimed on waivers from San Francisco, optioned from Washington.
Bowie 10 Harrisburg 7
• Guasch (L, 2-3) 3IP, 2H, 3R, 3ER, 5BB, 2K, 2HBP, WP
• Dopico 1IP, 0H, 0R, 0BB, 0K
• Dunn 3-5, 2B
• W. Garcia 2-4, 2R, HR, 2RBI
• Harrison 2-4, R
The Senators dug themselves a 6-0 after five and 10-2 after seven before rallying for one in 8th and four in 9th. Alas, despite getting the tying runs on base, they fell short, 10-7. Richard Guasch lost for the third time in five starts, allowing three runs on two hits, five walks, and two hit batsmen over just three innings. Jack Dunn led the 16-hit parade with two singles and a double while Wilson Garcia, K.J. Harrison, Dondrei Hubbard, and Jake Alu combined for eight hits, including a double (Alu) and a homer (Garcia).
Bowling Green 8 Wilmington 6
• Cuevas (L, 0-3) 3⅔ IP, 8H, 5R, 4ER, 2BB, 4K, HR, WP
• Alston 1IP, 1H, 0R, 0BB, 1K, PO @ 1B
• Strohschein 3-4, 3RBI
• Pineda 2-5, R, 2B
• Antuna 2-5, R
Bowling Green broke out for four in the 3rd to take a 5-0 lead that Wilmington just couldn't recover from for an 8-6 loss. Michael Cuevas bore the brunt of it, giving up five runs (four earned) on eight hits, including a three-run HR, over three and 2/3rds. He walked two and struck out four. Kevin Strohschein led the Blue Rocks' hit column with three singles, followed by Israel Pineda (single, double), and Yasel Antuna (two singles).
Lynchburg 4 Fredericksburg 2
• Caceres 6IP, 7H, 2R, 2ER, 0BB, 3K, E
• Alvarez (L, 0-3) 2IP, 2H, 2R, 1ER, 0BB, 4K, HBP, PO @ 1B
• Infante 2-4, R
• De La Rosa 1-4, R, HR(5), RBI
Geraldi Diaz dropped a third strike and threw it to Jacob Young with one out in the 8th. This turned out to be a problem because Young was playing right field, not first base. The error plated the go-ahead run in Lynchburg's two-run 8th that sealed a 4-2 Hillcats win over the FredNats. Andrew Alvarez took the loss, with the last two Lynchburg runs let in on two hits over two innings. He struck out four. Bryan Caceres turned in his first quality start of the season with six innings of two-run ball on seven hits, no walks, and three whiffs. Sammy Infante was the sole Fredericksburg batter to reach base twice (two singles) while Jeremy De La Rosa smacked his fifth HR to lead the seven-hit, two-walk offense. Roster moves: RHP Jackson Rutledge activated from 7-Day I.L.; SS Brady House placed on 7-Day I.L.