Team
Yesterday
Today
Pitching Matchup

('21 Stats at the Level)

Rochester
Won, 8-5 (12 inn.)
@ Toledo, 7:05 p.m.
L. Reyes (0-5, 6.05) vs. TBD
Harrisburg
@ Altoona, 6 p.m.
Ro. Herrera (2-2, 4.68 in Frontier Lg.) vs. TBD
Wilmington
vs. Brooklyn, 6:35 p.m.
TBD vs. TBD
Fredericksburg
@ Delmarva, 6:30 p.m.
Theophile (4-11, 5.56) vs. Davis (4-6, 5.65)
Rochester 8 Toledo 5
• Cavalli 4IP, 4H, 3R, 3ER, BB, 4K, HR
• E. Ramírez 2IP, 2H, 0R, 0BB, 5K
• Teel (BS, 1; W, 1-0) 3IP, 2H, 2R, 0ER, 3BB, 6K
• García 3-6, 3R, HR, 2RBI
• Ad. Sanchez 2-5, R, 2RBI
Rochester rallied for two in the 9th to tie, two in the 10th to take a lead, and three in the 12th as they won the extra-inning slugfest, 8-5. Cade Cavalli's woes followed him from Florida as the Mud Hens pecked him for three runs on four hits, including a two-run HR. He walked one and struck out four, throwing 66 pitches with 45 as strikes. Luis García broke up the shutout with a solo HR in the 6th and finished the night 3-for-6 with three runs scored and two RBI. Longtime National Adrián Sanchez was the only other batter to have multiple hits as the 2007 IFA singled twice in five plates to the trip, including the go-ahead run in the 12th.
ROCHESTER TRANSACTIONS
• Contract selected, added to 40-man – UT Dee Strange-Gordon, RHP Victor Arano, 3B Maikel Franco
• Recalled – IF Lucius Fox, LHP Seth Romero (transferred to 60-day DL)
• Designated for assignment &ndashl RHP Gabe Klobosits
• Activated – LHP Josh Rogers
FREDERICKSBURG ANNOUNCES OPENING DAY ROSTER
The only affiliate to announce their roster yesterday was the one that most of you have been an                    ticipating for weeks in the comments, the Fredericksburg Nationals.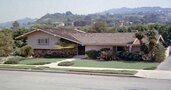 There are more than a dozen watchlist players, highlighted by – you guessed it – Brady House. The most notable active pitcher is Andry Lara, who finished up 2021 with two September starts. RHP Jackson Rutledge will start the season on the I.L. as will LHP Cole Quintanilla.
If/when Harrisburg and/or Wilmington release their rosters, I'll update this post to include them Done.
Until then, buckle up kids. With two straight last-place finishes and a third predicted for Washington, I suspect there's going to be a lot more attention paid to the minors this year.
UPDATE #1
The Senators have released their Opening Day Roster, featuring Evan Lee and Gerardo Carrillo from the 40-man and Cole Henry from the The Big Three.
UPDATE #2
The Blue Rocks have done likewise via the Twitters, highlighted by Yasel Antuna repeating the level.