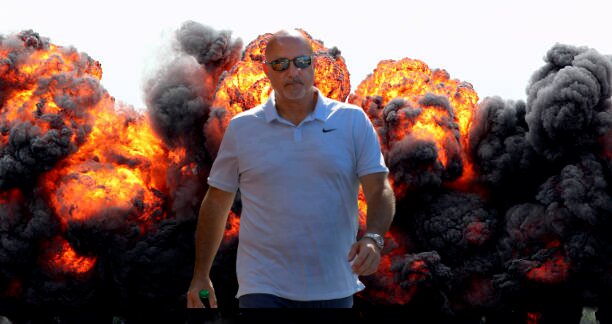 Perhaps a year too late, but after the usual suspects of age, injury, and reversion to the mean, the Nats held a fire sale at the end of July 2021 and picked up a boatload of players. This badly needed infusion of talent and prospects – though most were of the arb-eligible range – instantly improved both the parent club and the upper minors (though there was only one direction they could go).
This is almost like July 2010 and December 2011 combined. Consequently, it seemed fitting that these guys should be grouped together for this year (and posterity) if for no other reason than the consensus that GM Mike Rizzo has been spotty at the draft, but pretty good at trades.
Keibert Ruiz*
Born: 7/20/98
Ht. 6′
Wt. 225
Bats: S
Throws: R
Career Stats
To be honest, it's hard for me to get that excited about Keibert Ruiz because, technically, he's already graduated. His ceiling: MLB starter (i.e., played nearly every day from late August to early October). His floor: MLB backup. Scouts are divided on whether he'll improve on his career CS rate of 24% but do agree his other skills are at least MLB average.
Riley Adams*
Born: 6/26/96
Ht. 6'4″
Wt. 235
Bats: R
Throws: R
Career Stats
Adams is a bit more like the bat-first catchers that are currently in the system – low-average, (relatively) high-power hitter with fringe-average receiving skills. Like Ruiz, he's exceeded MLB's service-time limit while staying under the PA limit. Adams spent one game with Rochester before making the big club and was chosen over Tres Barrera to back up Ruiz, which might be the case for 2022, too.
Career Stats
Casey got the 2021 AFL audition and passed the test to get onto the 40-man roster in November. This was a bit of a surprise (*ahem*) because he struggled at AAA (.536 OPS, 57K in 38G) but it would appear that the Nats are mostly interested in him as an extra OF, which suits his strengths of a plus-plus arm, decent speed, and strong defense.
Mason Thompson*
Born: 2/20/98
Ht. 6'7″
Wt. 223
Bats: R
Throws: R
Career Stats
Injuries (don't ask; you already know) have dogged Thompson since the Padres drafted him in the 3rd Rd. of the 2016 as a HS arm from TX (ibid). Scouts point to a tendency to let a bad at-bat or pitch sequence quickly turn into a bad outing. Still, he throws in the mid-90s and has a four-pitch arsenal, though his secondary pitches are all below-average.
Gerardo Carrillo
Born: 9/13/98
Ht. 6'1″
Wt. 180
Bats: R
Throws: R
Career Stats
A late bloomer, Carrillo has grown 3″ and put on 25 lbs since the Dodgers signed him as an IFA in 2016, increasing his velo to mid-90s and more than doubling his walk rate. His best secondary pitch is a SL/CT hybrid that hits 90, while he also works with a slurve and change, both of which are subpar. Consequently, his starting days may be numbered.
Richard Guasch
Born: 4/10/98
Ht. 6'4″
Wt. 205
Bats: R
Throws: R
Career Stats
Like Carrillo, Guasch has a live arm and filthy stuff. Unlike Carrillo, his command is even worse, walking 46 in 74IP (5.6/9IP). As you've probably already guessed, he throws hard and has an above-average slider, which helps generates the K (11.2/9IP). The question is, like Carrillo, how much longer they'll wait before moving him to the bullpen.
Seth Shuman
Born: 12/1/97
Ht. 6'1″
Wt. 195
Bats: R
Throws: R
Career Stats
Shuman has all the earmarks of a depth guy that the Nats hope will become a late bloomer. Doesn't throw particularly hard (low-90s) but doesn't give up a lot of walks (2.5/9IP) and has command of three pitches (FB/CV/CH). Struggled with the Blue Rocks (5.86 FIP) after being close to Lg. Avg. with the Lugnuts (3.50). Seems likely to repeat A+ in 2022.
Drew Millas
Born: 1/15/98
Ht. 6'2″
Wt. 205
Bats: S
Throws: L
Career Stats
This may confuse some folks, but Millas is a glove-first catcher who will have to learn how to hit consistently. Injuries (and the pandemic) delayed his pro debut two seasons but he still posted an overall line of .264/.372/.348 at High-A. Scouts believe he's athletic enough to play the infield, which might be his ticket since the Nats love "super-subs"
Jordy Barley
Born: 12/3/99
Ht. 6′
Wt. 175
Bats: R
Throws: R
Career Stats
Barley is fast and and athletic but has had difficulty translating those tools into skills. This is most noticeable on defense, as he's made 110 errors in 208 games at SS. A shift to 2B or CF is probably in his future, especially with the guys coming up behind in him in the system. Aggressive, free swinger at the plate but his pitch recognition skills are wanting, all of which produces a ton of K's and flyouts.
Aldo Ramirez
Born: 5/6/01
Ht. 6′
Wt. 191
Bats: R
Throws: R
Career Stats
Signed out of the Mexican League as a 17-y.o., Ramirez had worked his way up the Boston ladder to Low-A before being sidelined with elbow tendonitis shortly before the trade. He pitched poorly upon his return, so do not be surprised if he has surgery. Throws hard, touching 98, with a CV and CH as his secondary pitches; scouts disagree which is his best.
* Has exceeded MLB service-time limits but not PA or IP thresholds.