AFL/Offseason Update: Nov. 16, 2021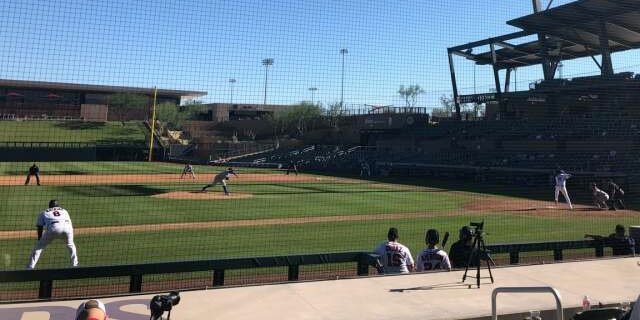 Jackson Rutledge's on-and-off Fall was off again as the Nats' No. 9 prospect dug a 3-0 hole from which the Sagauros could not dig in a 12-5 loss yesterday.
The 22-y.o. retired just two of seven batters faced and didn't make it out of the 1st. He was charged with the aforementioned three runs on four hits and two walks. He threw 32 pitches, 20 for strikes.
His teammates – Drew Millas and Jackson Cluff – accounted for the other out, as Millas threw out the first baserunner to reach – via walk – in the bottom of the 1st.
Millas, who was the catcher, natch, batted seventh for Surprise and went 0-for-1 with two walks, a run scored, and an RBI via a sac fly.
Cluff, playing shortstop, was the No. 9 hitter and was 1-for-2 with a walk. He had two putouts and one assist in the field.
The loss drops the Sagauros to a percentage-point lead over Glendale (.600 to .593). Surprise (15-10) returns home today to host Scottsdale (11-16).
# # #
NATS NAME NEW DIRECTOR OF PLAYER DEVELOPMENT
The search for a new player development director did not venture much past the DC limits, as Jesse Dougherty passed along word last night that De Jon Watson will be named the Nationals' director of player development.
You will, of course, be shocked to learn Watson, 55, was hired away from the… wait for it… Arizona Diamondbacks in 2017. However, for those looking for a silver lining, Watson was previously the assistant general manager in charge of player development for the Dodgers from 2008 to 2012 and has held scouting roles for both Cleveland and Cincinnati. He is also the son of R&B/Funk legend Johnny "Guitar" Watson.