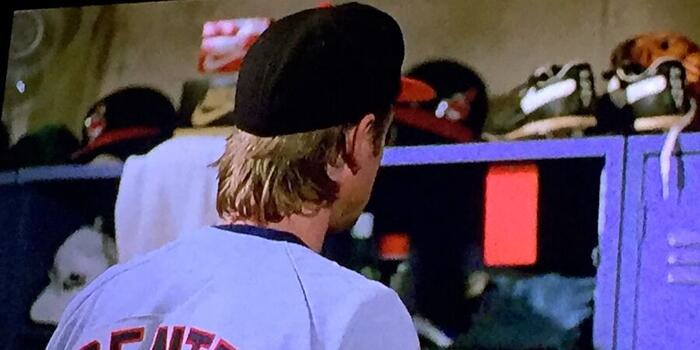 | | | | |
| --- | --- | --- | --- |
| Team | Yesterday | Today | Pitching Probables |
| Rochester | OFF DAY | @ Worcester, 6:35 p.m. | Cavalli (1-3, 5.40) vs. Espinal (10-4, 3.54) |
| DSL Nationals | Won, 4-2 | OFF DAY | |
Rochester Red Wings – OFF DAY
The probables listed above are not official – the last game notes I have from Rochester's PR man is the legendary TBA vs. TBS matchup – but an edumacated guess based on usage. Usually, it's whoever pitched six days ago, but all it takes one rainout or a rehab outing to turn it into a guessing game.
Now you know why I was so often wrong with Wilmington's games.
DSL Nationals 4 DSL Mets1 2
• Atencio (W, 5-3) 5IP, 4H, 0R, 0BB, 4K, PO @ 1B
• Leon 2IP, 3H, 2R, 1ER, 1BB, 3K
• Tejeda 3-3, R, 2B, RBI, E(4)
• E. Ramirez 1-2
The D-Nats survived four errors to double the D-Mets1, 4-2. Jose Atencio threw five scoreless innings, with no walks and four hits allowed, to win his fifth game. Jefrem Leon wobbled through two innings, giving up both D-Mets1 runs on three hits and a walk. Erick Tejeda singled twice and doubled once while Enmanuel Ramirez singled and walked to lead the D-Nats offense.
# # #
LONG-HAIRED FREAKY PEOPLE CAN NOW APPLY
Well, maybe not. But as noted in the comments, Washington has begun cleaning house with the player development folks. Whether this is fair or not, I don't think anyone could disagree that it's long overdue.
For as long as I've been operating this site, the knock on the Nationals has been that they can only develop guys who were can't-miss first-rounders. This is the equivalent of the guy who can only hit with a 2-0 or 3-1 count or the pitcher who can only make one or two turns through the lineup.
I'm not sure if the problem is, as KW put it, whether the development guys failed or were given chicken shit and asked to make chicken salad. But I do know that very little has changed at the upper levels of that branch of the front office. And maybe… just maybe… there's a correlation to that fact and how few homegrown players there are on the 40-man roster.
And if you disagree, ask yourself this question: Why is it that almost every player designated for assignment is outrighted instead of being claimed on waivers?