Initial 2021 Player Reports Completed; Top 100 Shutout Broken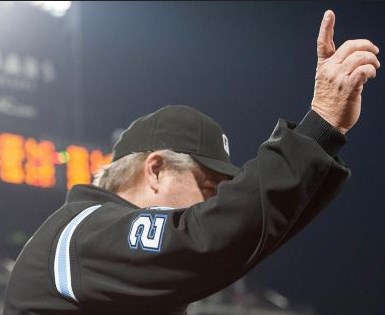 We're almost done with the 13th month of 2020, the 11th of the SARS-CoV2 pandemic, the first month of 2021, and the first pass on the 2021 Watchlist and Player Reports.
As I noted last month, this is mainly the 2020 Watchlist with some editing and rearranging of the deck chairs. I've already ordered the BA handbook and will update with the company line what they have to say, though I must remind folks that scouts were not allowed into most Alternate Training Sites (though some folks have noted that some tried to sneak in) and Washington was one of ten teams that refused to share video, which is one very big reason why the Nats stood pat at the trading deadline.
# # #
Yesterday, MLB revealed its Top 100 and unlike Baseball America's or Keith Law's, there was one (1) National – RHP Cade Cavalli, coming in at 99.
Much like the USN&WR Top Colleges list or the Clinton-Lewinsky scandal, this is overblown. We're more than a decade into the Mike Rizzo era/front office and it's pretty clear that, to quote Mark Zuckerman:
The Nationals general manager doesn't care what any outside publication says about his farm system. He cares only about what he sees with his own eyes and what his scouts and coaches see with theirs.
Last year, there were two in the BA Top 100, same for 2019, 2017, 2012, and 2010. There were three in 2018 and 2016. There were four in 2011, six in 2015. And just one in 2013 and 2014. Both outlying years had players that Nats traded for, not drafted or signed as an IFA.
Given that the Nats won the World Series in 2019 – and traded away quite a few prospects to do it – having none or only one shouldn't be a surprise. For most of the Rizzo era, it's been one or two Top 100 guys.
We've discussed this before, and we'll discuss this [Forrest Gump pause] again: Rizzo tends to view all but a few of the Washington minor-leaguers as trade bait. We've been frustrated with some that went away, but he's had some success too, even with minor-leaguers received in return… Wilson Ramos (as hitter)… Tanner Roark… Trea Turner… Joe Ross, just to name a few.
We now return you to your January malaise…