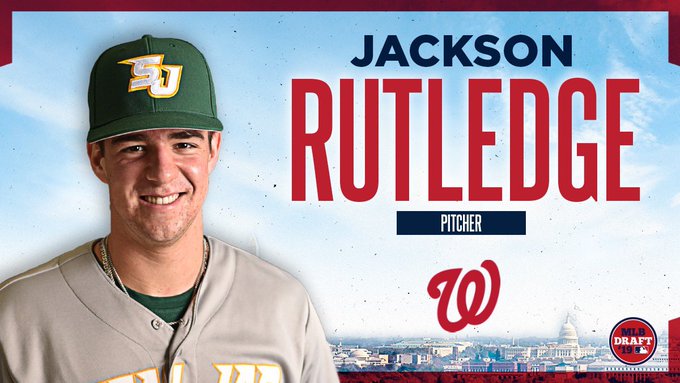 | | | | |
| --- | --- | --- | --- |
| Team | Yesterday | Today | Pitching Matchup |
| Fresno | OFF DAY | @ New Orleans, 8:00 p.m. | McGowan (1-0, 1.80) vs. Gallen (7-1, 1.70) |
| Harrisburg | OFF DAY | vs. Binghamton, 6:30 p.m. | M. Sanchez (3-0, 2.11) vs. Peterson (2-2, 4.14) |
| Potomac | Won, 6-1 | @ Salem, 7:05 p.m. | Lee (1-3, 3.40) vs. Diaz (2-4, 7.21) |
| Hagerstown | Lost, 3-2 (10 inn.) | @ Lakewood, 7:05 p.m. | Cate (4-3, 2.56) vs. Lindow (1-2, 3.27) |
Fresno – OFF DAY
After a 3-6 homestand that dropped them under .500, Grizzlies make the first of two road trips to the Central Time Zone with three against the New Orleans Baby Cakes and four against the Oklahoma Dodgers. Fresno, which has been hot and cold with streaks of three or more wins or losses eight times already, is just a ½ off the pace in the PCL Pacific Northern division
Harrisburg – OFF DAY
Harrisburg returns to the City Isle for a three-game series against Binghamton before heading back out on road for six against Reading and Richmond. The Sens have been killer at home (21-9) but ordinary on the road (14-12) but have reduced their magic number to nine vs. the second-place RubberDucks, ten vs. the third-place Seawolves, and seven vs. the fourth-place Curve.
Potomac 6 Salem 1
• Raquet (W, 4-5) 6IP, 4H, 1R, 0ER, 0BB, 4K, HBP
• McKinney (H, 2) 2IP, 2H, 0R, 0BB, 1K
• Agustin 3-4, 2B, BB, CS
• Banks 3-5, 2R
• Freeman 2-4, R, 2B, 2RBI
Nick Raquet pitched a full six innings for the first time in 2019 while his teammates collected a baker's dozen of hits in 6-1 P-Nats win over the Red Sox. Raquet allowed just one earned run on four hits, walked none, and set down four on strikes for his fourth win. Jeremy McKinney followed with two scoreless innings to earn his second hold. Nick Banks and Telmito Agustin both racked up three hits while Cole Freeman and Aldrem Corredor both drove in two with a single and a double to lead the Potomac offense.
Lakewood 3 Hagerstown 2 (10 inn.)
• Tapani 3⅔ IP, 2H, 2R, 1ER, 3BB, 6K, HR, 84-51 PIT-K
• Brasher 2⅔ IP, 0H, 0R, BB, 3K
• Vann (L, 0-1) 1+ IP, 1H, 1R, 0ER, BB, 2K
• Perkins 3-4, BB
• Dailey 2-5
• 2-for-13 RISP, 11 LOB
Hagerstown's struggles in one-run games (10-15) and extras (1-4) continued with a 3-2 loss to Lakewood in 10 innings. Ryan Tapani needed 84 pitches to retire 11 batters as he issued three walks and struck out six while giving up two on two hits. Jacob Howell and Jared Brasher combined for four and a 1/3rd scoreless innings. The loss went to Chris "Chevy" Vann, who worked around a leadoff walk in the 9th but let in the free runner in the 10th on a single after the first batter sacrificed. Nic Perkins and Cole Daily combined for five of the Suns nine hits, of which just two came in thirteen chances with RISP.