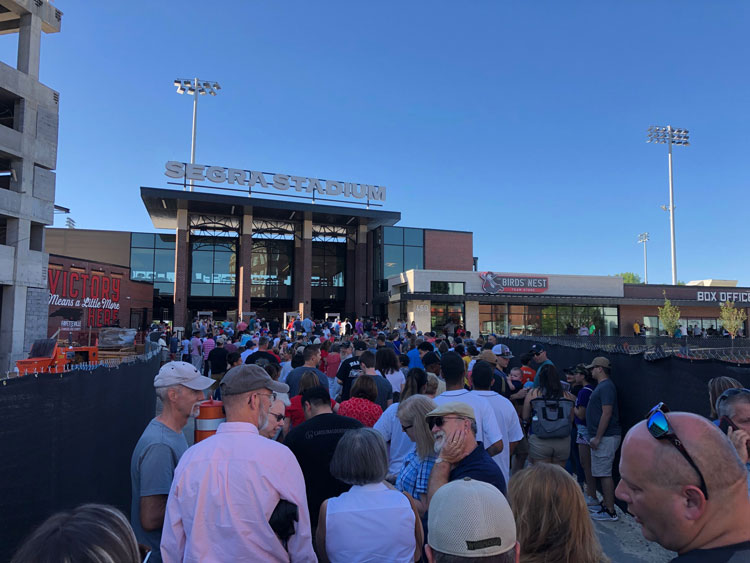 Two years ago, we visited the Buies Creek Astros, the temporary home of the now-kwown-as Fayetteville Woodpeckers. This particular night was a near-record crowd to see the soon-to-be-defunct (allegedly)…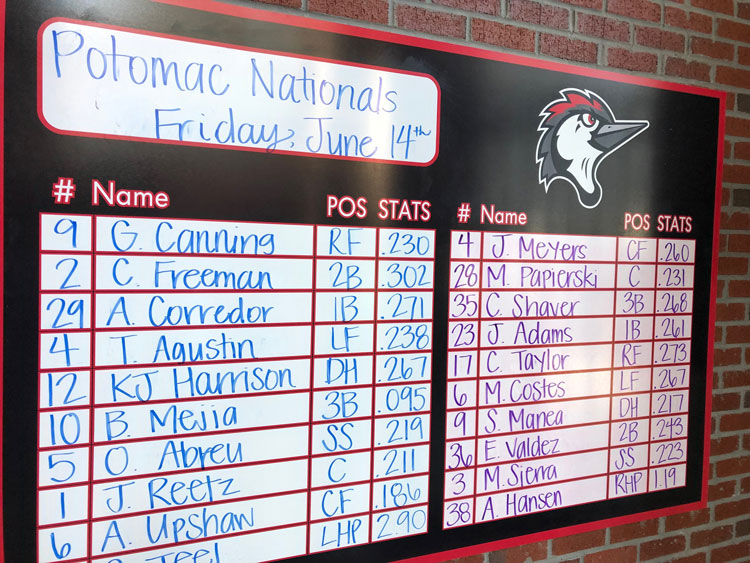 …Potomac Nationals. OK, fine. It was a Friday night, a fireworks night, and….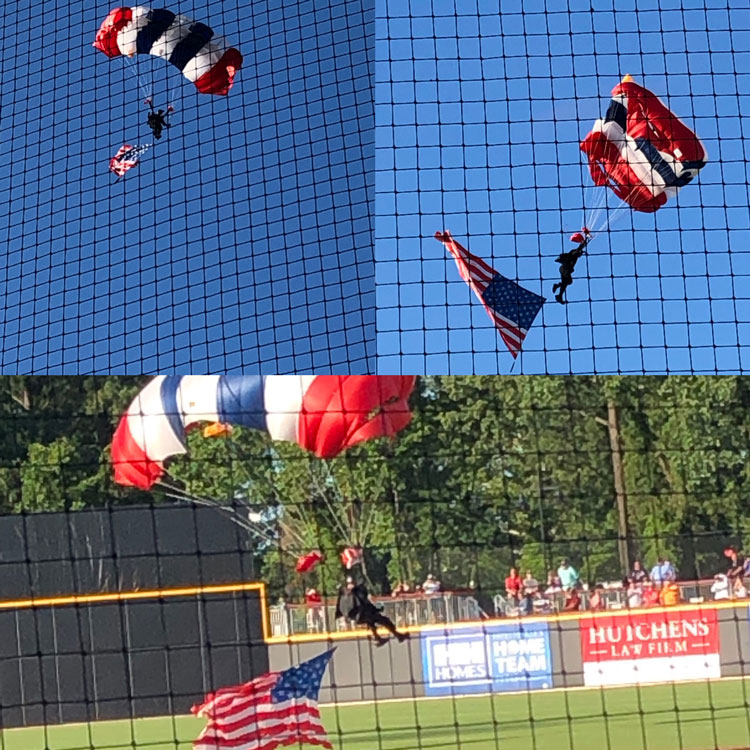 …Military Appreciation night.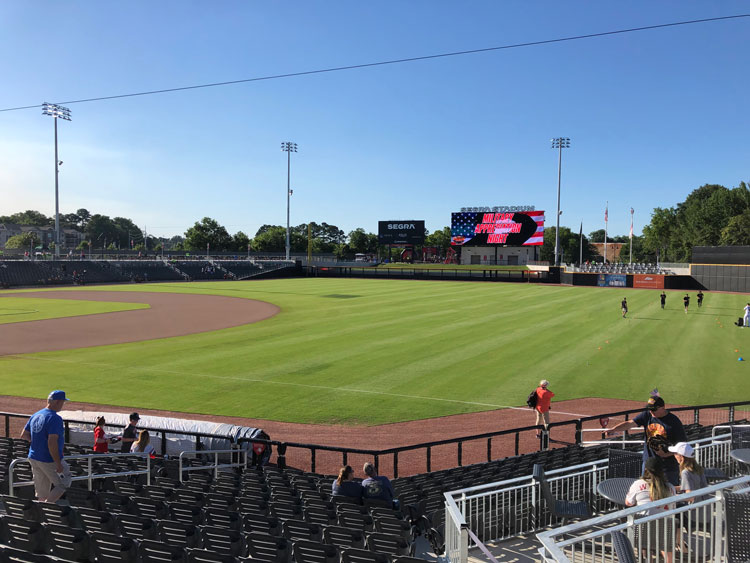 Like most of the stadium built in the last 15 years or so, Segra stadium features a wrap-around concourse (Harrisburg was recently remodeled to this configuration)…

…while incorporating a second level that creates a grandstand.

One very nice/cool features is the addition of a full bar/restaurant, along with the usual amenities for kids. Speaking of the P-Nats, many of these features are purportedly among the features of the newly proposed stadium in Fredericksburg, for which construction has not yet begun.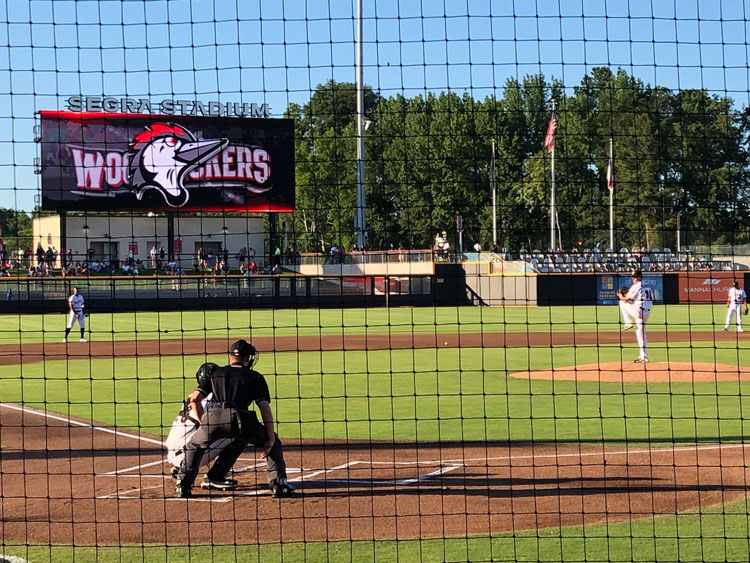 View from my seat that night…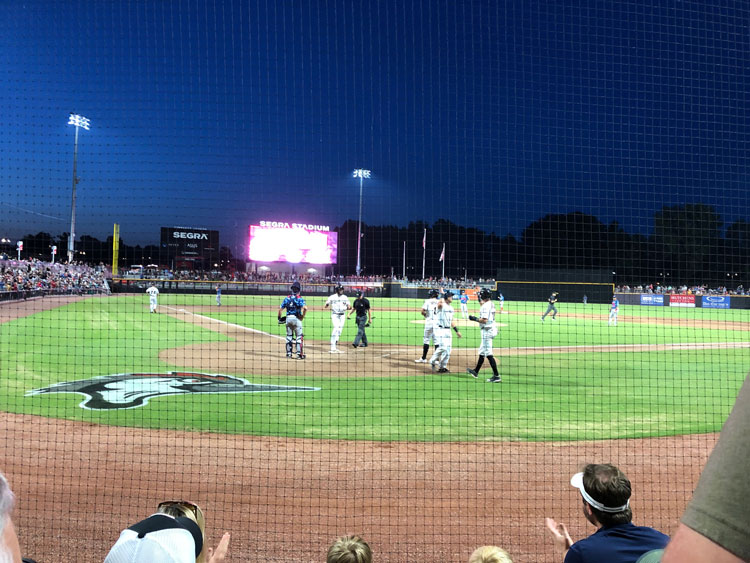 …which was a 6-4 Fayetteville win over Potomac.