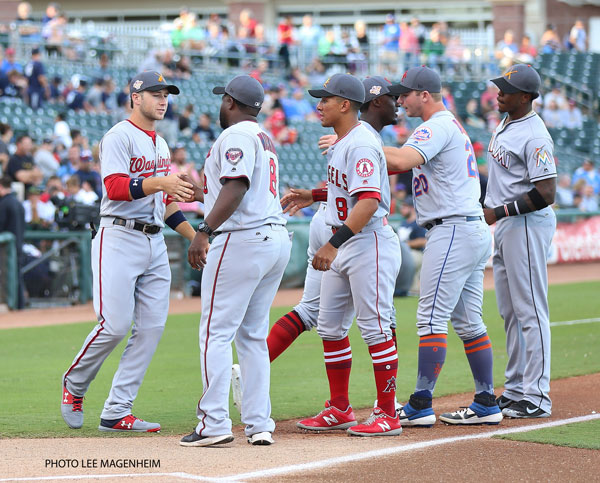 Both Washington representatives made it into the AFL Fall Stars, which the West won over the East, 7-6.
Carter Kieboom (pictured) batted sixth and was the starting shortstop, where he made three assists in four defensive innings. At the plate, he was 0-for-2 with a strikeout.
Ben Braymer came on with two outs in the 4th and issued back-to-back walks before getting a strikeout to end the inning and strand a runner. He threw 17 pitches, seven for strikes.
The Rafters have an easy schedule this week, with four of their five games at home and no day games after a night game. Barring a collapse—they lead the AFL East by 3½ with nine games left—Salt River will face AFL West-leading Peoria in Scottsdale on the 17th.