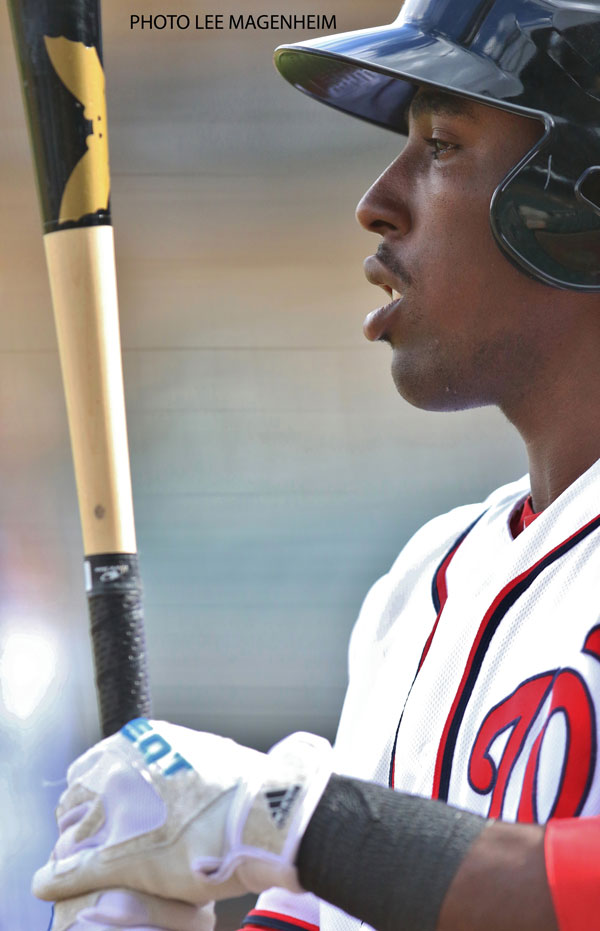 No Luis Reyes—maybe today, AFL's not so good about probables—but two Nationals appeared in the Rafters' 14-3 demolition of the Desert Dogs.
• Daniel Johnson (pictured) reached base four times and scored four times as he went 3-for-4 with three singles while playing left field. He also stole two bases and had two putouts.
• Carter Kieboom came back to earth with an 0-for-4 afternoon but played error-free at second base and turned a double play for the assist among his three putouts.
Salt River visits Surprise this afternoon to close out Week 4 of the AFL. Tomorrow is the Fall Stars Game, which will be televised. If you enjoy broadcasters reading off their media notes, it'll be televised on the MLB Network and streamed on MLB.com.