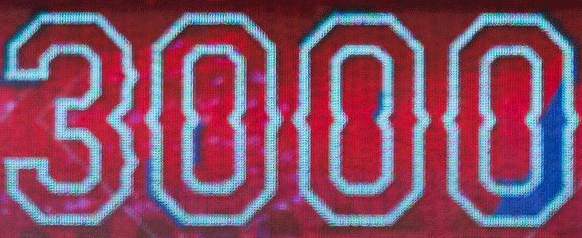 Team
Yesterday
Today
Pitching Matchup
Syracuse
Won, 9-2
@ Syracuse,
7:05 p.m.
Valdez (3-4, 2.44) vs.
De Los Santos (8-3, 1.81)
Harrisburg
Lost, 7-6
(10 inn.)
@ Bowie,
7:05 p.m.
Darnell (3-4, 5.33) vs.
Gonzalez (2-4, 6.81)
Potomac
Won, 7-1
vs. Salem,
7:05 p.m.
Crownover (3-7, 5.10) vs.
Mata (4-2, 2.95)
Hagerstown
Lost, 3-0
@ Delmarva,
7:05 p.m.
Alastre (3-3, 5.15) vs.
Hall (0-5, 3.14)
Auburn
Lost, 3-1
vs. State College,
6:30 p.m.
Y. Ramirez (1-2, 4.50) vs.
Baird (0-0, 3.24)
GCL Nationals
OFF DAY
vs. GCL Mets,
12:00 p.m.
Syracuse 9 Lehigh Valley 2
• Dragmire (W, 1-3) 7IP, 4H, 2R, 2ER, 2BB, 6K
• Stevenson 2-5, RBI
• Gosewich 2-4, 2R, HR(GS), 4RBI
Roster moves: LHP Tim Collins outrighted from Washington.
Bowie 7 Harrisburg 6 (10 inn.)
• Sharp 6IP, 8H, 2R, 1ER, 2BB, 3K, WP
• Fleck (BS, 5; L, 4-4) 1⅔ IP, 5H, 3R, 2ER, 2BB, 1K
• Davidson 3-5, E, 2B, HR, RBI
• Kieboom 2-5, R, 2B
• Gushue 2-5, 2B
A 5-1 lead was too small for the Senators bullpen to hold as they coughed up five runs over the final four innings to lose 7-6 in 10 innings. Sterling Sharp bounced back from the beating he took from Richmond with a quality start of two runs on eight hits and two walks over six innings. He struck out three. Kaleb Fleck blew his fifth save with a run in the 9th and lost for the fourth time with two in the 10th as he gave up five hits and issued two walks over an inning and 2/3rds. Carter Kieboom extended his hit streak to nine games with a single and a double while Austin Davidson was a triple shy of the cycle while hitting his 6th AA home run. Roster moves: 1B-OF Matt Adams rehab assignment ended.
Potomac 7 Salem 1
• DeRosier 3⅔ IP, 2H, R, ER, 2BB, 3K
• McKinney (W, 2-2) 2⅓ IP, 0H, 0R, 0BB, 2K, HBP, 1-0 IR-S
• Corredor 3-4, R, 2-2B, 2RBI
• Barrera 2-3, 2R, 2B, HR, BB, 3RBI
• Wiseman 1-4, R, HR, 2RBI
Potomac got three runs early and three runs late to end a five-game losing streak with a 7-1 win over Salem. Matt DeRosier got the start and wobbled through the 1st before picking up steam in the 2nd and 3rd innings. He left with an unspecified injury (blister? brain tumor? this is the Nats, they'll never tell) with two outs in the 4th and two hits and two walks allowed. He struck out three. Jeremy McKinney got out of the 4th and tossed two scoreless to pick up the win. Aldrem Corredor singled once, doubled twice, and drove in two while Tres Barrera doubled, homered, and drove in three to lead the P-Nats attack. Roster move: IF Luis Garcia promoted from Hagerstown.
Delmarva 3 Hagerstown 0
• Hill (L, 0-2) 4⅔ IP, 8H, 3R, 3ER, 0BB, 2K
• Morse 1⅓ IP, 0H, 0R, BB, 2K, 1-0 IR-S
• Choruby 2-3, SB, 2CS
• Freeman 1-4, 2B
The Suns lost for the 10th time since the All-Star break, 3-0 to the Shorebirds. Brigham Hill gave up all three runs on eight hits over four and 2/3rds innings as he took his second loss/ He walked none and struck out two. Phil Morse led a trio of relievers who shut down Delmarva for three and a 1/3rd hitless innings. The Hagerstown offense did nearly the same, as they mustered just five hits in the first six innings and were a woeful 1-for-10 with RISP. Nick Choruby was the sole batter to reach base twice but managed to get thrown out twice, once between third base and home plate to kill a would-be rally. Roster moves: OF Gage Canning promoted from Auburn; IF Branden Boggetto demoted from Potomac; OF Oliver Ortiz released.
State College 3 Auburn 1
• Fletcher 2IP, 2H, R, ER, 0BB, 3K
• Guillen (L, 0-1) 4IP, 3H, 2R, 1ER, 0BB, 6K, HR
• D. Smith 3IP, 3H, 0R, 0BB, 2K
• Shaddy 1-4, R, 2K, E
The streak stopped at nine with a little "help" from three errors as State College beat Auburn, 3-1. Aaron Fletcher got the spot start and gave up a run on two hits over two innings. The loss went to Angel Guillen, who gave two runs (one earned) on three hits, no walks, and struck out six. David Smith finished the game with three scoreless innings. The Doubledays managed just five hits with Carson Shaddy connecting for the only extra-base hit and scoring the lone Auburn run. Roster moves: OF Pablo O'Connor reassigned from the GCL.
GCL Nationals – OFF DAY
The 3rd-place G-Nats pick things back up with a home game today vs. the 2nd-place G-Mets. Roster move (from 7/2): SS Bryan Bencosme released.