Good, Bad, Interesting — Vol. 4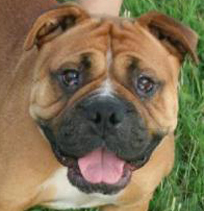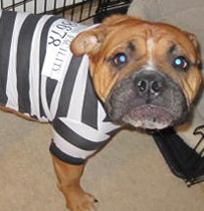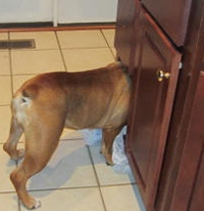 Our monthly look at the leaders, trailers, and outliers in the Washington Nationals minor leagues.
SYRACUSE CHIEFS 42-62, 6th place I.L. North, 21 games behind
Good
Alejandro De Aza .341/.472/.412, 12RBI in 27G
Tommy Milone 5-0, 2.55 ERA, 0.90 WHIP since June 1
Bad
Drew Ward .501 OPS since callup from AA
Jefry Rodriguez 0-2, 5.66 ERA, 1.50 WHIP in 4GS
Interesting
Pedro Severino .133/.133/.400 since demotion from MLB
Bullpen ERA 3.13, 9.99 K/9IP in 2018 prior to last night's game (H/T to Chiefs PR, the hardest job in the system)
HARRISBURG SENATORS 52-50, 3rd place E.L. West, 9 games behind
Good
Alec Keller .360/.380/.440 in July (19G)
Jaron Long 2-1, 2.45 ERA, 1.13 WHIP in July (5GS)
Bad
Raudy Read 2E, 2PB in 14G since coming off suspension
Bryan Harper 4.33 ERA, 1.81 WHIP in 33 appearances
Interesting
Lead the E.L. in BB's – most by batters,
fewest by pitchers
POTOMAC NATIONALS 15-18, 4th place C.L. North, 7 games behind (52-48 overall)
Good
Telmito Agustin .407/.437/.639, 7HR, 18RBI in 32G
Jeremy McKinney 3-2, SV 1.35 ERA, 1.01 WHIP, 34K in 26⅔ IP
Bad
57-for-95 SB Attempts (60%)
Nick Raquet 1-1, 6.10 ERA, 1.89 WHIP since promotion from Low-A
Interesting
Ian Sagdal .311/.356/.467 since All-Star Break (30G)
Steven Fuentes 1-0, 0.96 ERA, 0.80 WHIP, 18K in 18⅔ IP since All-Star Break (9G)
HAGERSTOWN SUNS 12-20, 7th place Sally North, 9 games behind (39-61 overall)
Good
Alex Dunlap .333, 3HR, 8RBI in last 10G
Malvin Pena 2-0, 2.40 ERA, 1.27 WHIP since promotion from Auburn (3GS)
Bad
Paul Panaccione .396 OPS in 26G
Jared Johnson 6.98 ERA, 2.02 WHIP in 10G (19⅓ IP)
Interesting
Fewest pitching K, 4th fewest batting K in Sally Lg.
Auburn Doubledays 20-18, 2nd place Pinckney Division, NYPL, 4½ games behind
Good
Pablo O'Connor .302/.343/.492, 2HR, 7RBI in 16G
Aaron Fletcher 1.23 ERA, 0.89 WHIP in 6 appearances, 5GS
Bad
Jamori Blash 37K, .190/.256/.310 in 33G
Nector Ramirez 6.14 ERA, 1.77 WHIP in 9 appearances
Interesting
18-y.o. Israel Pineda .291/.350/.427, 3HR, 17RBI, 37% CS rate in 31G
13HR allowed tied for fewest in NYPL
GCL Nationals 13-19, 4th place GCL East, 9 games behind
Good
Blake Chisholm .288/.395/.394, 14RBI in 21G
Chirs Vann 0.79/2.54/1.06 in 11⅓ IP
Bad
Colton Pogue 8E, .596 OPS in 25G
Fausto Segura 6.60/4.80/1.73 in 7G (15IP)
Interesting
19-y.o. Justin Connell .368 OBP, 10BB, 7SB in 21G
18-y.o. Alfonso Hernandez 2.08/2.62/1.20 in 21⅔ IP


DSL Nationals 24-23, 4th place, DSL South, 8½ games behind
Good
17-y.o. Jorge Hurtado .312/.364/.449 in 37G
17-y.o. Pedro Gonzalez 3-1, 1.46/2.40/0.95 in 37IP (7GS)
Bad
19-y.o. Alejandro Vallejo 2.89/8.44/2.68, 19BB in 9⅓ IP
17-y.o. Addiel Matias .297 OPS in 23G
Interesting
17.y.o. Gerardi Diaz .844 OPS, .154 ISO
18-y.o. Jose Ferrer 1.42/1.88/1.32, 35K in 19IP