Preliminary 2018 Watchlist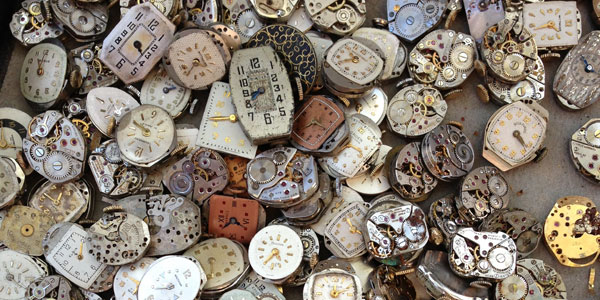 With the passing of Thanksgiving, it's time to take a look at the next edition of the watchlist.
This is one of the most difficult/depressing exercises because I kept running into two scenarios:
The player had good numbers, but was (very) old for the level
The players was age-appropriate for the level, but had terrible numbers
Now, I realize in the case of the latter—and especially in short-season ball—the statistics are not meaningful. But in the case of the former, there are very, very few late bloomers.
This past season I spent more time covering the GCL since 2014, "thanks" to Syracuse being as unwatchable as daytime TV.* But I still got the distinct impression that the IFAs were the ones to watch, not the draft picks.
* Remember I was hospitalized twice last year; at least there I could ask for painkillers (*rimshot!*)
Before I go any further, let's lay out the caveats…
• It's not a depth chart. It's ordered by the highest level played to date. The guys at the top of the column are not necessarily better than the guys at the bottom.
• It's (mostly) based on 2017 usage. The Nats have a history of rotating IFs between 2B, 3B, and SS and are usually not very strong at 1B or the corners of the OF.
• It's preliminary. This is no longer a side project that I hope might lead to bigger things, it's now a hobby that I've figured out how to keep doing.
I'm expecting and depending on readers to write in with omissions, criticism, and/or suggestions. Doesn't mean I'll necessarily respond or react, but I will read them.
What this is are the players who I think are worth keeping an eye on for one reason or another… but hardly ever because of when he was drafted or how much Washington spent to acquire him. I'm all too aware of how that does lead to some guys getting far more chances than they may actually deserve.
Sometimes it's based on what I see for myself at Potomac (or what people I trust see at Hagerstown) and sometimes it's based on what I see from the statistics. I do take into account what the experts think at MLB Pipeline, Minorleagueball, and yes, even Baseball America, even if I have my qualms about its editorial independence.
This year I'm simplifying and not listing any "DSL Guys" or "Notables" – the former isn't going to change, and the latter is most useful as a place to list the folks that people will bring up in the conversation that follows. About the only "rule" I have is to not list anyone in the "Notables" from one year to the next.
So let's kick off the 2017-18 offseason, and take a look at what we got here:
| | | | |
| --- | --- | --- | --- |
| C | 1B | 2B | SS |
| Severino | Marmolejos | Davidson | C. Kieboom |
| Read | Corredor | Noll | Antuna |
| Gushue | Shepard | L. Garcia | |
| Reetz | | | |
| 3B | OF | RHP | LHP |
| Ward | Stevenson | Fedde | Borne |
| Gutierrez | Robles | Valdez | Howard |
| | Johnson | Baez | Braymer |
| | Soto | Sharp | Romero |
| | Perkins | Bogucki | Raquet |
| | Connell | Crowe | Stoeckinger |
| | Evangelista | Klobosits | Infante |
| | | Tetrault | Jimenez |
| | | Alastre | |
| | | Guillen | |