Mesa Loses AFL Title Game, 8-2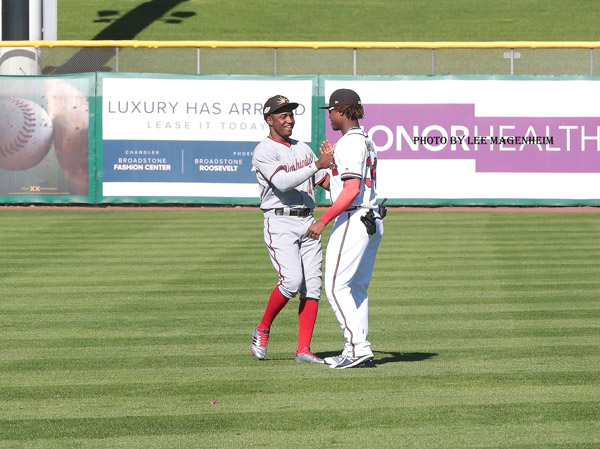 The game started with so much promise for Mesa, with Victor Robles (pictured above, greeting the Braves' Ronald Acuna) leading a salvo of back-to-back-to-back singles to open the game and take a 2-0 lead early.
But it was all Peoria after that as the Javelinas scored eight unanswered runs to win the 2017 Arizona Fall Championship game, 8-2.
Robles singled again in the 8th to finish the game at 2-for-4 and go 12-for-45 in 14 AFL games. He was joined in the lineup by Kelvin Gutierrez, who once again played 1B to make room for former Nats farmhand Sheldon Neuse. Gutierrez went hitless, but still had a much stronger fall (10-for-44, 7BB, 9RBI in 14G) than most would have expected after an injury-shortened 2017.
Dakota Bacus also appeared in the game but retired just one of three batters faced and was charged with the final two Peoria runs.
# # #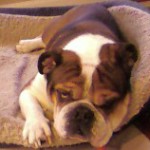 And that's a wrap on the 2017 minor-league season, No. 8 for this space, and the sixth for which Lee Magehenim has added pictures far better than the one- or two-hundred word summaries on how the Nats did in Arizona.