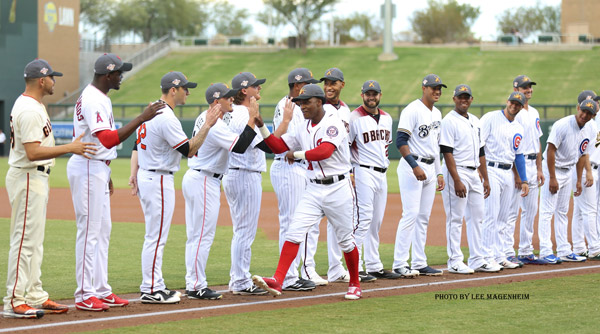 There was only one National in last night's Fall Stars game, but Victor Robles delivered the hype that MLB gave him in a 4-2 win for the AFL East.
Robles delivered just one hit, but it was the first of three runs in the bottom of the 8th that turned a 2-1 deficit into the 4-2 lead. He also walked and stole second base in the 1st and scored the go-ahead run in the 8th on an RBI single by former National Sheldon Neuse.
For his efforts, which included the game-ending putout in centerfield, Robles was named the showcase's MVP.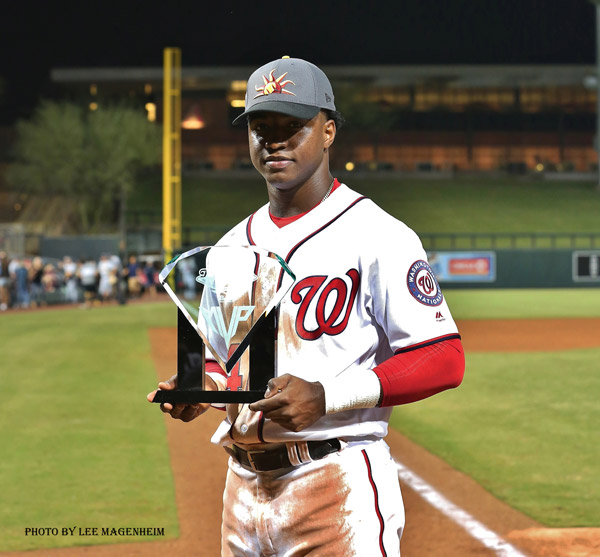 Regular-season play begins tomorrow with a night game for the 1st-place Solar Sox against the 2nd-place Scorpions. The two teams are separated by just a ½ game with two weeks and nine games left to play in the 2017 AFL season.