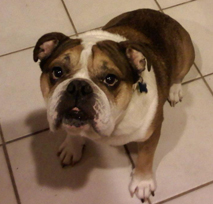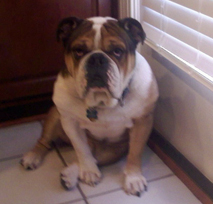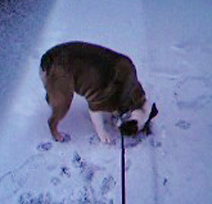 Our semi-weekly look at the leaders, trailers, and outliers in the Washington Nationals minor leagues.
SYRACUSE CHIEFS 45-74, 6th place I.L. North, 31½ games behind
Good
Neftali Soto .309/.359/.541 in 47G
Esmil Rogers 1-1, 2.65 ERA, 1.06 WHIP in first 3GS (17IP)
Bad
Chad Huffman .418 OPS in 12G
Kevin Jepsen 8.76 ERA, 1.86 WHIP in 10 appearances
Interesting
Next Chiefs loss or IronPigs win eliminates team from playoffs

HARRISBURG SENATORS 48-68, 6th place E.L. West, 12½ games behind
Good
Dan Gamache .356/.417/.575, 4HR, 15 RBI in 26G
Brady Dragmire 2-1, 2.25 ERA, 1.25 WHIP in 13 appearances (24IP)
Bad
Drew Ward 111K in 100G
Taylor Hill 24K in 71IP
Interesting
41-17 when scoring four or more runs (H/T Sens PR)


POTOMAC NATIONALS 20-26, 5th place C.L. North, 9 games behind (53-63 overall)
Good
Daniel Johnson .333/.373/.526, 3HR, 11RBI, 5SB in 18G since promotion
Joan Baez one HR allowed in 56IP
Bad
Bryan Mejia 17E, 16BB in 96G
202 of 998 IP thrown by pitchers league-average age or younger (SSDY)
Interesting
Most sacrifice hits, fewest GIDPs in Carolina League

HAGERSTOWN SUNS 27-18, 1st place Sally North, .004 W% ahead (65-50 overall)
Good
Blake Perkins 56BB in 109G
James Bourque 102⅔ IP in 2017 (113IP in 2014, 2016)
Bad
Blake Perkins 102K in 109H
James Bourque 15WP
Interesting
Eight IBBs issued to Suns batters, most in Sally Lg.
57SB allowed, least in Sally Lg.

AUBURN DOUBLEDAYS 19-30, 5th Place, Pinckney Division, New York-Penn League, 11 games behind
Good
32HR, 3rd in the 14-team NYPL
21-y.o. Nick Raquet Watson 1-1, 1.88 ERA, 1.25 WHIP
Bad
Armond Upshaw .172/.343/.216, 43K in 40G
David Smith 1-3, 8.27 ERA, 1.89 WHIP in nine appearances
Interesting
22/42 CS-SB attempts (52% CS), 71E (2nd most in NYPL)

GCL NATIONALS 23-16, 1st Place, Eastern Division, 1 game ahead
Good
Alex Dunlap .279/.439/.488, 3HR, 7BB in 16G
Angel Guillen 2-0, 0.56 ERA, 0.75 WHIP in 16IP
Bad
Juan Pascal .485 OPS in 26G
Nector Ramirez 3-1, 7.07 ERA, 1.93 WHIP in 14IP
Interesting
19-y.o. Nelson Galindez 2.61 ERA, 16BB, 14K in 20⅔ IP
20-y.o. Jose Cabello .396 OBP in 14G (splitting time with Dunlap)

DSL NATIONALS 24-35, 8th Place, South Division, 16 games behind
Good
19-y.o. Jesus Morales .298/.379/.374 in 48G
18-y.o. Alfonso Hernandez 1-1, 2.47 ERA, 1.08 WHIP, 52K in 47⅓ IP
Bad
19-y.o. Brailin Mesa, .430 OPS (13G)
20-y.o. Gerald De La Cruz, 2.36 WHIP (18⅔ IP)
Interesting
19-y.o. Caldioli Sanfler, 32BB in 49G
18-y.o. Alejandro Vallejo 9HBP, 27BB, 37K in 30IP