Good, Bad, Interesting – Vol. 1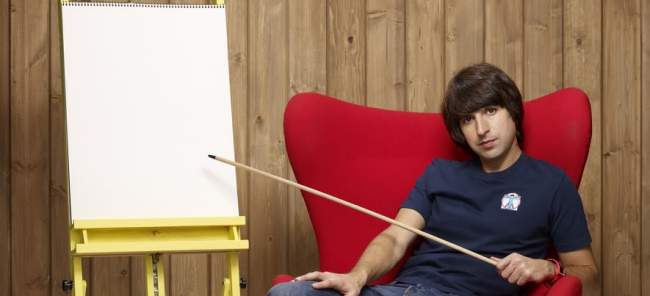 It's back! Your semi-monthly look at who's hot, who's not, and who's (or what's) surprising in the Nationals minors.
For anyone not familiar… This is something that was stolen from that's named after comedian Demetri Martin's segment of the same name from his TV show from about eight years ago (i.e. around the time this site was born).
Invariably, it seems that whenever a player makes this list—good or bad—his fortune turns. Of course, that's merely coincidence, but as much as we (OK, some more than others) embrace analytics and statistics, superstition will always have a place in baseball narrative. Therefore, this effect is known as "the curse of the GBI."
Now, for the usual disclaimers… it's early, sample sizes are small, stats in the minors aren't as meaningful as we think, void where prohibited, do not taunt Happy Fun Ball, etc.
And the usual reminders: The guys, their families, their significant (and perhaps insignificant) others, and their agents reading this, too. So keep it clean in the comments. This is just for fun.
SYRACUSE CHIEFS
8-11, 6th place International League North, 4½ games behind
Good
Bat: Rafael Bautista .291/.325/.354, 14R in 19G
Arm: Austin Adams 2-1, 0.82/2.34/1.00 in 11IP (7G)
Bad
Bat: Grant Green .390 OPS, 3E in 7G
Arm: Taylor Hill 1-2, 8.14/7.25/1.81, 7HR, 11K in 21IP (4GS)
Interesting
(Since 2014) Home: 122-101, .547 W%
Away: 95-132, .419 (H/T Syracuse PR)

HARRISBURG SENATORS
10-9, T2nd place Eastern League Western Division, ½ game behind
Good
Bat: Andrew Stevenson .361/.439/.458, 14R, 11RBI, in 18G
Arm: Erick Fedde 1.80/3.48/0.96 in 4GS (25IP)
Bad
Bat: Stephen Perez .380OPS, 16K in 14G
Arm: Jimmy Cordero 0-1, 21.94/11.74/4.50 in 6G (5⅓ IP)
Interesting
Bat: Raudy Read .345/.377/.569 in 15G
Arm: Jaron Long 2-2, 1.57/2.59/1.13 in 4GS (23IP)

POTOMAC NATIONALS
11-9, 2nd place Carolina League Northern Division, 1½ games behind
Good
Bat: Edwin Lora .364/.442/.530in 19G
Arm: Matt Crownover 3-0, 0.68/2.99/1.13 in 4G (13⅓ IP)
Bad
Bat: Telmito Agustin .461 OPS in 17G
Arm: Joan Baez 0-3, 8.27ERA, 21BB in 16⅓ IP (4GS)
Interesting
Bat: Taylor Gushue .302/.371/.642, 5HR in 15G
Arm: Jefry Rodriguez 4.30 ERA, 2.69 FIP in 4GS (23IP)

HAGERSTOWN SUNS
13-9, 1st place South Atlantic League Northern Division, 1½ games ahead
Good
Bat: Juan Soto .359/.432/.526, 13RBI in 21G
Arm: McKenzie Mills 3-1, 2.18/2.31/0.77 in 4GS (20⅔ IP)
Bad
Bat: Anderson Franco .456OPS, 18K in 19G
Arm: Mick VanVossen 2-1, 6.35/4.65/1.59 in 11⅓ IP (5G)
Interesting
Bat: Daniel Johnson .296/.351/.606, 6HR in 20G
Arm: Sterling Sharp 0-1, 3.50/3.36/0.89 in 18IP (4G, 3GS)