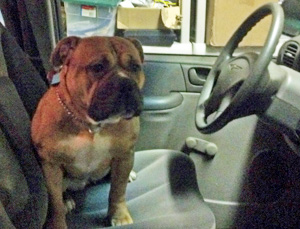 Like two years ago, I'm not making this call based on a set of cuts or circumstances. It's just time for me to stop covering the spring training games and wait for the minor-league seasons to begin.
It's pretty clear from the playing time that Brian Goodwin, Rafael Bautista, and Pedro Severino will be the first position player to be recalled from Syracuse if/when needed.
Yesterday's loss not withstanding, I'm fairly confident Koda Glover will make the club, though I doubt he'll be pitching in the 9th inning at the outset.
Conversely, A.J. Cole appears to have pitched himself back to upstate New York, even if the Nats brass finally decides he may be better suited to relief (as I wrote in the player reports before spring training started).
Simply put, there's just not enough of an excuse to continue writing every day – I've gotten back into the rhythm, shaken off the rust, etc. It's an indulgence anyway for a minor-league site to write this much about the big club anyway.
I'll be ready to go in a couple weeks, and look forward to Season 8 of covering, lamenting, celebrating, and kvetching about the Washington Nationals' minor leagues.