AFL Update: Nov. 18, 2016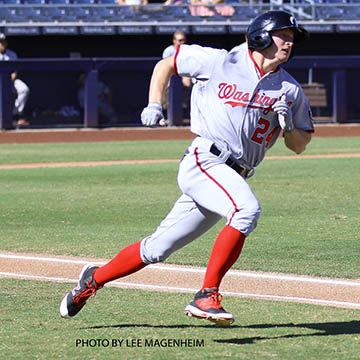 Alas, the Desert Dogs' three-game win streak—capped by a 3-1 win over the Javelinas—to close out the 2016 AFL campaign wasn't enough to get them to the title game, but did secure a winning record at 17-15.
Five Nationals appeared in the season finale: two of the three position players and all three relievers.
Andrew Stevenson (pictured) led off and played CF yet again. He reached base twice with a single and a walk while going 1-for-3 with a strikeout. Defensively, he collected five putouts and fielded eight balls total.
Drew Ward followed Stevenson in the lineup and matched his boxscore line (1-for-3, BB, K). In the field, he had four assists while playing 3B.
Jake Johansen stranded two baserunners in the 6th with a strikeout to end the inning then put on two runners in the 7th before getting two out. His line – 1IP, 1H, 0R, BB, K
Nick Lee kept 'em on by inducing a flyout to finish the 7th, then got the leadoff man in the 8th for a line of ⅔IP, 0H, 0R, BB, 0K
Ryan Brinley completed the Nats reliever sequence with a flyout and strikeout to finish the 8th and a ⅓ IP, 0H, 0R, BB, K line.
It was the fourth, third, and first holds respectively for Johansen, Lee, and Brinley.
# # #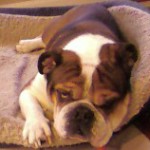 With the completion of the AFL schedule, the 2016 minor-league season (the seventh this site has covered) is in the books. A shoutout to Lee Magenheim, our photographer in Arizona, who's provided the AFL pictures for the past FIVE seasons.