The 2016 NationalsProspects.com Watchlist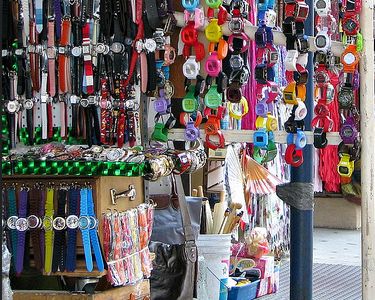 OK, fine. So it's a little late this year—but it's here.
Part of this is that I was waiting to see if a trade would be made that might [mess] things up, but with the spate of FA signings that seems to be highlighted by Daniel "not bad just unlucky on defense" Murphy, that seems less likely.
Thus, I present the sixth annual NationalsProspects.com watchlist. These are the folks that we're paying a bit more attention to than the others for a variety of reasons. I am quite well aware that more than a few of them are only considered prospects in our little bubble, but I've never denied that there's a fan component to this site (pro tip: check the tagline above).
Now is when we dance for the caveats…
• It's not a depth chart – Players are listed primarily by the highest level they've played. This mostly applies to the pitchers and outfielders, but it's unwise to assume that the player at the top of the list is better than the guy at the bottom.
• It's not a prediction of usage – In the early iterations, I listed pitchers by whether they started or relieved. Now, I simply list them by right or left, which works until the Nats draft the next Pat Venditte. Some players could be listed elsewhere, but let's not forget that positions changes are kind of commonplace.
• It's not fair – You may notice some names have been dropped and/or shuffled around since the preliminary list was released. This is when and where you find out if my mind has been changed. It happens.
You can see that I've already added it to the tab above, but I'll repeat it below to save you a click. Over the next few weeks, I'll work on the player capsules and hyperlink the category pages when I'm done.
In the meantime, feel free discuss in the comments (or make corrections; remember who's my copyeditor).
| | | | | | |
| --- | --- | --- | --- | --- | --- |
| C | 1B | 2B | SS | 3B | OF |
| Severino | Skole | Difo | Turner | Ward | Ballou |
| Kieboom | Marmolejos-Diaz | Bostick | Abreu | Gutierrez | Bautista |
| Read | Kerian | Mejia | Lora | Franco | E. Martinez |
| Tillero | Ortiz | Dulin | Schrock | | Keller |
| | | | | | Stevenson |
| | | | | | Robles |
| | | | | | Agustin |
| | | | | | Florentino |
| RHPs | LHPs | DSL Bats | DSL Arms | Notable Arms | Notable Bats |
| Cole | Grace | Corredor | Avila | Br. Harper | Goodwin |
| Giolito | N. Lee | Perdomo | Peguero | Bacus | Mesa |
| Voth | Bach | Ventura | Y. Ramirez | J. Rodriguez | Wiseman |
| Simms | Guilbeau | Medina | Chu | Baez | Reetz |
| De Los Santos | Hearn | Evangelista | Duran | Serrata | Perkins |
| Mapes | Borne | | | | |
| R. Lopez | Watson | | | | |
| A. Williams | | | | | |
| P. Valdez | | | | | |
| A. Lee | | | | | |
| Fedde | | | | | |
| Glover | | | | | |
| Rivera | | | | | |
| Peterson | | | | | |
| DeRosier | | | | | |
| Valerio | | | | | |
Player Name = Traded or released
Player Name = Graduated from prospect status
Player Name = On the 40-man roster