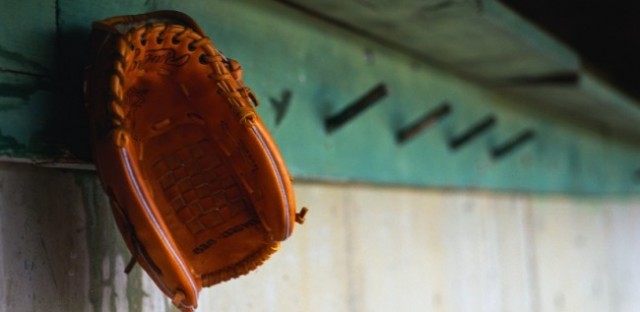 As noted earlier this week, Baseball America has released its list of the minor-leaguers who have become free agents. Without further ado, ze list…
(* = spent entire season on DL)
CATCHERS
AA — Mitch Canham, Brian Jeroloman
SS-A — Alex Marquez
INFIELDERS
AAA — Brandon Laird, Will Rhymes
AA — Melvin Dorta*, Oscar Tejeda
OUTFIELDERS
AAA — Destin Hood,
AA — Quincy Latimore
LHPs
AAA — Aaron Laffey, Tyler Robertson
AA — Zach Kroenke
RHPs
AAA — Mitch Lively, Omar Poveda, Daniel Stange
AA — Paul Demny, Tyler Herron
Two of the names are notable if for no other reason than they were 2008 Nationals draft picks: Destin Hood (2nd Rd.) and Paul Demny (6th). After a career year in Syracuse (.294/.344/.482), Hood will undoubtedly sign with another organization. Let's face it: He's third in line behind the likes of Steve Souza and Michael Taylor when it comes to the last couple of outfielder slots on the Nats 40-man roster.
Demny, who has languished at AA for three seasons, is far less of a surprise. Even with a shift to the bullpen, his velocity has dropped, and he spent significant time on the DL this year as well. At 25, he seems more likely to either retire or go to the indy route if he is to continue pitching professionally.
Believe it or not, this list of 17 is actually the smallest in the five seasons this site has been in existence. Whether that's a good thing or not is something to debate. We've certainly noticed that in the Rizzo era, he has no qualms in peppering the AA and AAA rosters with free agents and much like his predecessor (sorry, but it's true) he favors the guys he's drafted or scouted. However, he has also released a fair amount of guys already from his first two drafts (2009, 2010) so there may not be very many (or any) eligible to re-sign this time next year (if you're wondering, just three not on the 40-man already from 2009 — Danny Rosenbaum, Pat Lehman, and Matt Swynenberg).