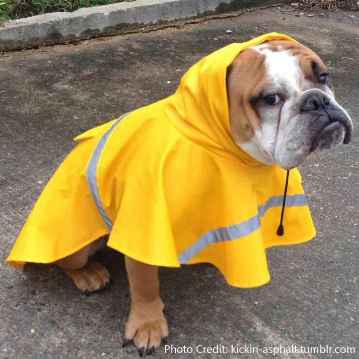 The Nats got an extra day off (well, kind of) just before the one official off day in spring training with a rainout of the Nationals-Tigers game in Lakeland.
In a related story, the Nationals announced that Ross Detwiler has been dropped from the battle for the 5th starter's spot and will being the season in the bullpen. As noted on Twitter, the logical deduction is that Sammy Solis will remain a starter.
Sure enough, within an hour or so, the Nats announced that Eury Perez and Steve Souza were optioned to Syracuse, Solis was optioned to Harrisburg, while Brian Goodwin, Mike Fontenot, and Koyie Hill were reassigned to minor-league camp.
While searching for the appropriate bulldog pic this post was being written, MLB.com's Bill Ladson reported that Hill was subsequently traded to the Phillies for a PTBNL or cash. Two days ago, the Nationals made a similar deal with the Royals for journeyman IF Brandon Laird.
While there may or may not be a relationship between those two trades, one could also infer that Chicago may be edging towards making a decision on Rule 5 pick Adrian Nieto. Yesterday, Tyler Flowers was named the starting catcher for the White Sox, thus, the battle for who will back him up has been whittled down by one and there are rumors that Chicago is interested in Yankee backup Francisco Cervelli. Therefore, the trade of Hill may be a signal that Nieto is returning to the organization, which is not a particularly clairvoyant observation as Rule 5 position players are far less likely to "stick" than Rule 5 pitchers.