Nationals Extend PDC With Syracuse Through 2018 Season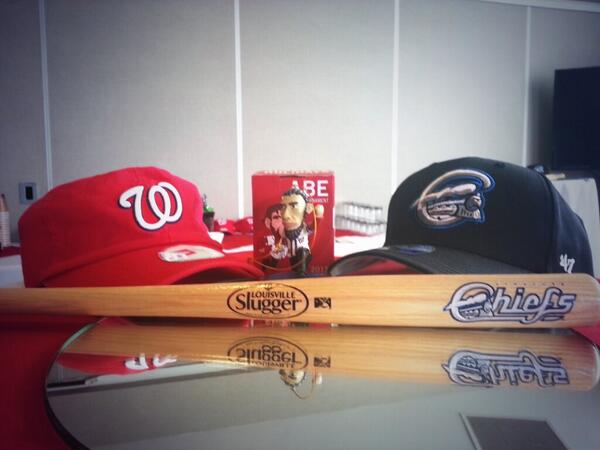 The Syracuse Chiefs and Washington Nationals announced a four-year extension of their player-development contract through the 2018 season. Perhaps not coincidentally, the move comes less than three months after what BallparkDigest.com called a "housecleaning," as former GM John Simone was ousted following the retirement of his father, Tex.
The move will obviously bolster the financial prospects of the franchise, which has been struggling financially (claiming a $505,146 loss for the 2013 season) and at the gate (345,047 claimed paid attendance, the lowest since its current ballpark opened in 1997).
While the move may be positioned as "how much the Nationals organization values the Chiefs and the Syracuse community," it's also about ensuring that the Nationals would not be the odd man out in the next affiliate dance in September 2014. As Adam Kilgore wrote yesterday:
"If the Nationals tried to find a new affiliate, they could be stuck with an undesirable, far-flung city. Teams and Class AAA affiliates match up in the fashion of musical chairs, and some organizations are left with choices they loathe – the Mets, for example, use Las Vegas against their wishes."
Prior to this move, just four of the eleven* remaining International League teams were eligible to swap affiliations following the 2014 season, with six already extended through 2016 and a seventh, the Charlotte Knights, extended through 2020 in conjunction with its new ballpark set to open next April.
* The Gwinnett Braves are wholly owned by Atlanta while the Scranton/Wilkes-Barre RailRilders are co-owned by the Yankees and Mandalay Enterprises.