Sunday Afternoon In Woodbridge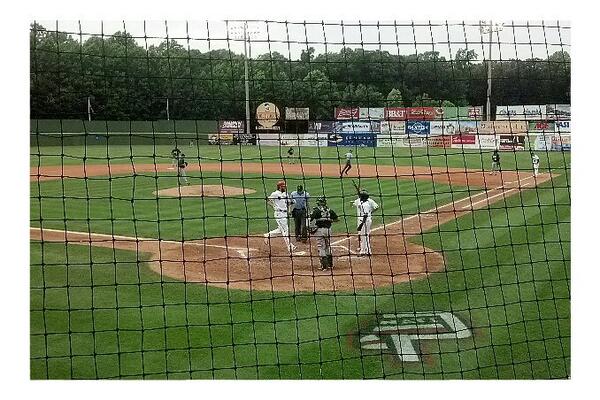 Rehabbing major leaguer Jayson Werth clubbed two three-run home runs to lead Potomac to its fifth straight win, 10-6, and complete the sweep of divisional rival Lynchburg.
The six runs driven in, however, masked another poor showing from A.J. Cole, who got the win despite allowing runs in each of the first three innings and four overall. The 21-year-old gave up four runs total on six hits, including a pair of home runs.
To his credit, he walked none and struck out eight. The problem is that when the Hillcats connected, there was little in-between — a loud out or a long drive, as just three of the 17 outs he recorded came on the ground.
Offensively, the Potomac lineup continues to improve as they continue to show patience (eight walks) while still delivering hits when they're needed (5-for-12 with RISP). Like Friday night, the first inning was emblematic of this balance.
Billy Burns and Werth both drew walks while Michael Taylor singled to load the bases. Jason Martinson refused to take the bait of a steady diet of breaking pitches (the word is out) and drove in the first run with the inning's third walk. Kevin Keyes followed with a two-run single to left to push the early lead to 3-0.
Patience would also play a part in both the Werth home runs. Francisco Soriano and Burns both walked with two outs in the 4th to set up the first big fly, a shot over the Budweiser sign in right-center (pictured). In the 8th, Soriano walked again and Billy Burns beat out an infield hit, then the two bookends trotted home ahead of Werth's second shot, a first-pitch fastball deposited just short of the scoreboard in left field, turning a 7-6 lead into the 10-6 final outcome.
Potomac heads to Southern Division-leading Myrtle Beach for the next four games before returning for their final home series of the first half, a weekend set against the current second-place Frederick Keys.