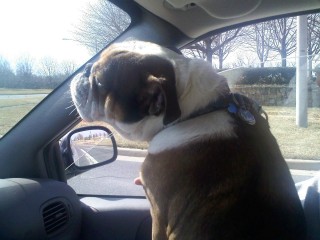 It's that time of year again, as I hit the road for some minor-league baseball while experiencing the sights, sounds, and small towns… on a low budget!
North Carolina is the destination this year, with stops in Zebulon (vs. the P-Nats, weather permitting), Winston-Salem, Kannapolis, Hickory, Greensboro, and Durham over the next six days.
I'll also be researching the great debate of Eastern-style (vinegar-based) vs. Western-style (tomato-based) Carolina barbecue along with visits to museums and other tourist traps.
The goal, as always, is to keep the site running as best as I can from the free WiFi of cheap inexpensive motels, but there's always the chance that the News & Notes might be abbreviated, and responses to queries and comments a bit more sporadic.
For folks interested in seeing some of the places I've been before, the "Road Trips" page has been rebuilt.