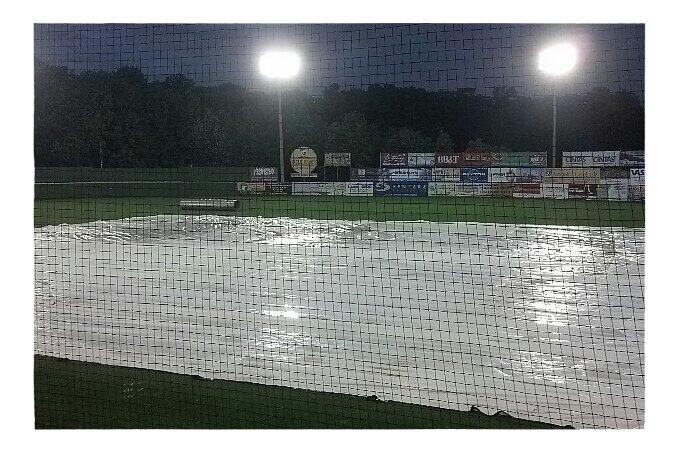 The rain that stayed away on Friday came back on Saturday, just three outs before becoming an official game.
It was just moments after the Potomac turned a Winston-Salem no-hitter into a 4-1 lead by sending nine men to the plate and stringing together four straight two-out hits. Adrian Nieto got the rally started with a one-out double and took third when Kevin Keyes grounded to first.
Down 1-0, the hope then was to tie the game before rains came. After a two-run homer by Justin Miller, an infield single by Randolph Oduber and an RBI double by Billy Burns, it became a matter of "OK, let's get back out there and get three outs to make this game official."
Michael Taylor, however, would not "cooperate" by drawing a two-out walk. The team's two fastest baserunners then showed as much with a double steal to give Cutter Dykstra a chance to push the lead to 6-1 with the inning's sixth hit.
Alas, it did not come; instead, a deep line drive right to the Dash centerfielder that ended the frame. The Woodbridge nine had barely gotten on to field in the top of the 5th when the downpour started, going from lawn sprinkler to car wash in less than a couple minutes.
After 92 minutes, officials called it a night. The game will be continued at noon followed by a seven-inning game.