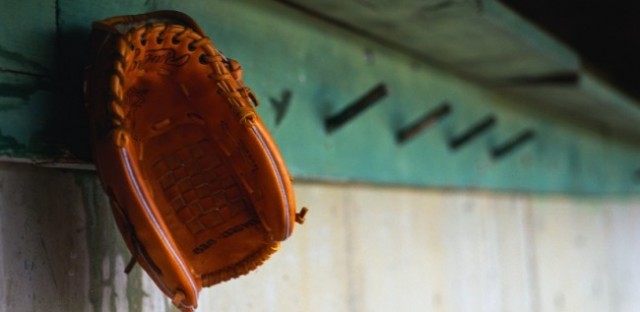 Well, it's that time of year in the minors when we find out which of the veterans have become free agents. Some of these guys will re-sign, some will retire, ans some will move on. Without further ado…
CATCHERS
AAA – James Skelton
INFIELDERS
AAA – Mark Teahen, Jarrett Hoffpauir, Manny Mayorson, Jim Negrych
AA – Tim Pahuta, Seth Bynum
High-A – Brent Greer

OUTFIELDERS
AAA – Jason Michaels, Jesus Valdez
Low-A – Angelberth Montilla
LHPs
AAA – Atahualpa Severino
AA – Michael Ballard, Cory VanAllen
RHPs
AAA – Erik Arnesen, Mitch Atkins, Jeff Fulchino, Waldis Joaquin, Mike MacDougal
AA – Jimmy Barthmaier, Kevin Pucetas, Zech Zinicola
High-A – Adam Carr
Low-A – Wilson Eusebio
That's 24 this year, down slightly from last year's 26. Overall, some 549 players became FAs, up from 537 last year and 534 in 2010. This year's first-time free agents include Nats 2006 draft picks Arnesen, VanAllen, Zinicola, '06 IFAs Montilla and Eusebio (originally signed by Pittsburgh), and a 2004 NDFA (Severino).
Earlier this offseason, the Nats resigned veteran backstops Carlos Maldonado and Jeff Howell. It's possible that one or two others have been signed, as the last transactions post from Baseball America covered the period of Oct. 16-23, and the granting of free agency took place on November 3rd.
UPDATE
As predicted, there were a couple of organizational soldiers re-enlisting in the latest transaction post from Baseball America:
• OF Chris Rahl
• IF Josh R. Johnson
Also in that dispatch, the signing of RHRP Francisco Samuel, a turning-26-in-December former prospect from the St. Louis organization who was released this past March after posting a 12.21 ERA in an injury-shortened 2011. If you haven't guessed it by now, when healthy the Dominican throws in the mid-90s (touching 98), piles up the K's (11.4/9IP) but has had control problems (career 8.6 BB/9IP) and an array of injuries (hip, lat).