Good, Bad, Interesting – Vol. 1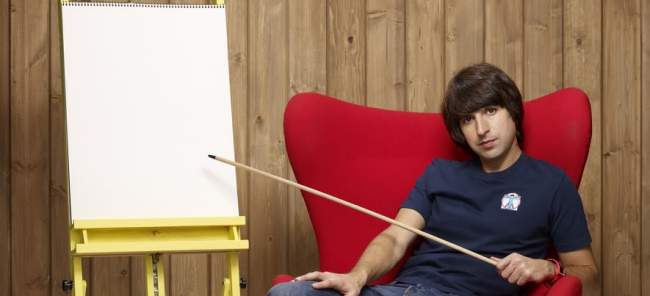 It's back! Our weekly look at the leaders, trailers, and outliers in the Washington Nationals minor leagues. For the newcomers, this is a ripoff of tribute to comedian Demetri Martin's segment from his old show on Comedy Central.
And of course, the obligatory caveats: sample sizes are here small, it's early in the season, minors stats aren't as meaningful as we think, past performance is not necessarily a guide to future performance, etc.
SYRACUSE CHIEFS 3-11, 6th place I.L. North, 7½ games behind
| | |
| --- | --- |
| Good | Tyler Moore .296/.361/.611, 5HR, 14 RBI in 14G |
| Bad | Corey VanAllen 7BB in 7⅔ IP over 5 appearances |
| Interesting | Mitch Atkins 0.75ERA in 1st two starts despite 7BB |
HARRISBURG SENATORS 10-5, 1st place E.L. West, ½ game ahead
| | |
| --- | --- |
| Good | Danny Rosenbaum 2-0, 1.25 ERA, 0.65WHIP in 3 starts |
| Bad | Chris McConnell 0-for-15, 2E since reassignment from AAA |
| Interesting | Jeff Kobernus .403 OBP (.313 in '11) |
POTOMAC NATIONALS 6-6, 2nd place C.L. North Division, 2½ games behind
| | |
| --- | --- |
| Good | David Freitas .333/.419/.611, 8RBI (tied for team lead) |
| Bad | Justin Bloxom .159/.255/.205, 5E in 12G |
| Interesting | Kyle Winters 17K in 17IP |
HAGERSTOWN SUNS 7-8, 4th place Sally League North Divison, 3 games behind
| | |
| --- | --- |
| Good | Jason Martinson .319/.437/.534, 8SB in 15G |
| Bad | Wirkin "For The Weekend" Estevez 1.53 WHIP, 8.16 ERA in 3 starts |
| Interesting | Taylor Hill 2-0, 2.45 ERA, 0.91 WHIP, 1.93 FIP in 3 appearances |