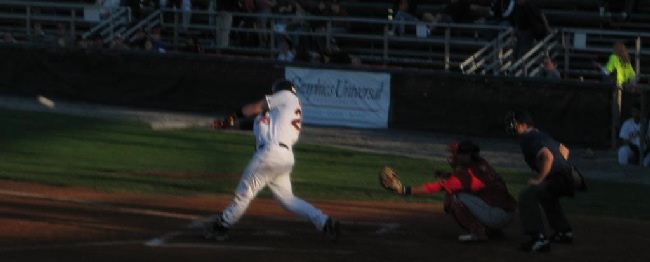 Yesterday was Derek Norris's day to silence the haters doubters. The 22-year-old catcher went 3-for-4 with a home run and two RBI and even stole a base.
Meanwhile, the Scottsdale Scorpions lost 6-5 on two runs given up in the 9th to stop their one-game win streak and fall to 4-9 for the season. Zach Walters also appeared in the game and went 1-for-2 with two walks while playing third base (one assist).
Norris also threw out two runners, which prompted lightning-rod Keith Law of ESPN to remark/answer:
Q: How has Norris' receiving looked? Can he catch in the majors?
A: Fine. Yes.
Law also remarked that the HR came on a 96mph fastball that Norris lined over the left-field fence in the 8th inning. The three hits raised Norris's oft-criticized batting average to .286, his on-base percentage to .364 while the six total bases improved his slugging percentage to .429.