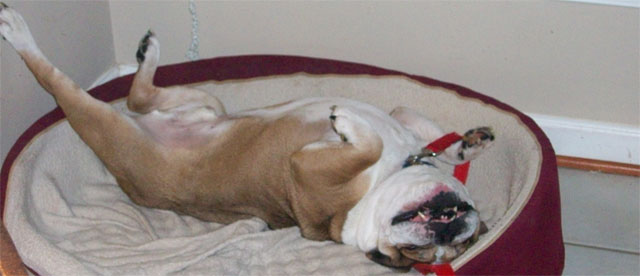 [Ed. Note: Another guest column for frequent commenter BinM]
As we cross the 3/4 mark for the full-season franchises, I offer another opinionated view of the progress of each team to date…
Syracuse Chiefs (AAA) — 50-64 W-L
This team has confounded me all season. They've held what looked to be solid talent all year, but have never put together a run. This has surely been a disapointment for the Syracuse faithful, and for those of us who root for them from afar as well. Everything I've said before is still in effect, as the offense struggles and the pitching staff suffers from the constant shifts due to callups / returns from the big club.
From the hitters' side, Chris Marrero (.308/.380/.467) and Matt Antonelli (.297/.384/.451) have been consistent, while Jhonatan Solano (.273/.322/.393) has turned it up a notch and Steve Lombardozzi (.318/.359/.436) has been a solid addition to the team. Some of the others aren't slouches at the plate either, but either lack the 'prospect' cachet, or are just plain "old."
For the pitching staff, the roster shuttle between D.C. and New York has disrupted any consistency in who manager Randy Knorr can count on. Syracuse has seen 29 different pitchers on the mound this year. Only Tom Milone (19GP, 117IP, 10.9:1 K-W, 1.03WHIP) has been dominant for the year among the starters. Craig Stammen has been steady, but unimpressive (20GP, 117⅔ IP, 3.75:1 K-BB, 1.41WHIP), as has Yunesky Maya
(17GP, 99⅓ IP, 2.83:1 K-BB, 1.30 WHIP). The latter two have both seen callups to DC this season, primarily due to their 40-man roster status. The bullpen has been a grab bag of late, but individually look to be AAA level or worse, as no one is stepping up as a real candidate for promotion.
Harrisburg Senators (AA) — 61-49 W-L
The team has stumbled since my last summary, dropping from a 3½ game lead, into second place, and are now back to a ½ game lead over Bowie in their division. Overall, the hitting has either slumped or fallen to injury, and the starters have been spotty, as the promotion of Brad Peacock left the staff without their stopper. In the bullpen, the backend is still solid, but the bridge has collapsed.
From the hitters' side of things, the promotion of Lombardozzi (.309/.366/.454, 40RS), the trade of Bill Rhinehart (.283/.376/.587, 59RBI) and the injury to Gilbert (.298/.377/.472, 46RS), has stymied the offense of late, with no one stepping up to fill those gaps. Both Chris Rahl (.293/.343/.420, 44RS) and Tyler Moore (.273/.311/.532, 75RBI) continue to do their parts, and Norris is chipping in as well (.212/.373/.435, 56RS), but it hasn't been enough.
The pitching is showing signs of wear as well, with Davis being demoted to Potomac after a series of bad outings; Only Arnesen (92⅔ IP, 2.53ERA, 1.09WHIP, 4.37:1 K-BB), and Shairon Martis (102⅓ IP, 3.17ERA, 1.27WHIP, 3.55:1 K-BB) have shown any stability for the starting five. Perhaps the recently promoted Danny Rosenbaum (132IP, 2.59ERA, 1.17WHIP, 2.25:1 K-BB in Potomac) will give them a boost.
From the bullpen, the combination of Cory VanAllen / Rafael Martin / Pat Lehman / Hassan Pena have been both stable and effective all year, but the bridge combo of Carlos Martinez / Jimmy Barthmaier / Pat McCoy has been high-risk, low-reward for most of the year.
Potomac Nationals (A+) — 23-20 [2nd half], 52-60 W-L overall
While the P-Nats are challenging for a playoff spot, I'm slowly coming to the conclusion that this years' team is just a bad mix of real prospects and probable OG's. The backend of the bullpen has been the only thing that is close to consistent all year, staffed by a couple of old-for-level arms; The starting arms (with a couple of exceptions) have been yo-yos, and the lineup (again, with exceptions) is cluttered with 2-3 tool players who will likely struggle at higher levels.
Starting with the hitters, Destin Hood (.285/.371/.467, 67RBI) and Jeff Kobernus (.281/.313/.386, 49RS, 39SB) have been getting it done all season. Sandy Leon could be a decent defensive catcher in the making. The rest of the roster, as much as I like them, is flawed. Justin Bloxom can hit, but has no glove skill; Souza plays a reasonably sound 1B, has shown both some power and patience at the plate, but has a very long swing; Perez is proving to be a one-tool player (speed), and J.P. Ramirez may have topped out at this level. The rest of the lineup and bench looks to be a collection of utility players and OG's to me.
The starting staff will suffer from the loss of staff ace Rosenbaum (20GA, 132.0IP, 2.59ERA, 1.17WHIP, 2.25:1K-W), but still holds the lefty Sammy Solis and Cameron Selik, who both still hold promise. The bullpen has been a BB-prone minefield all season, save for the steadying influences of middle relievers Marcos Frias (22yo RH) and Joe Testa (25yo LH), setup man Josh Smoker (22yo LH), and closer Hector Nelo (24 yo RH).
Hagerstown Suns (A) — 22-21 [2nd half], 62-51 W-L overall
Slightly off the pace for a postseason appearance, the Suns are still in the hunt. They've maintained their offense, despite the loss of Harper (via transfer to Harrisburg) and Randolph Oduber (to injury). The starting staff remains solid as well, but the bullpen has taken a hit with some recent moves.
Offensively, they are mid-pack in most team categories, but are getting great seasons from David Freitas (.288/.416/.464, 53RS, 63RBI) and Blake Kelso (.292/.361/.357, 62RS, 43RBI), and good production out of Adrian Sanchez, Jason Martinson, Micahel Taylor, as well as Kevin Keyes, and OGs Sean Nicol and Brett Newsome.
The starting staff has been this teams' cornerstone all season, with solid performances from 2010 draft picks Matt Grace (LH, 10-game winner to date), Robbie Ray (LH, 16GS, 2.29ERA, 1.18WHIP, 2.46:1 K-BB), and A.J. Cole (RH, 13GS, 3.82ERA, 1.24WHIP, 4.29:1 K-BB), as well as the injured Bobby Hansen, Taylor Jordan, and the since transferred Sammy Solis. On the other hand, the bullpen that looked so good through the 1st half of the season has fallen on hard times. The long relief corps of Paul Applebee and Matt Swynenberg have held steady, but the backend has fallen apart — Neil Holland (16GA, 1.13ERA, 0.92WHIP, 3.6:1K-W) was promoted to Potomac, Ben Graham (29GA, 2.95ERA, 1.21WHIP, 6Sv) just came off the DL, and Chris Manno (33GA, 0.85ERA, 0.80WHIP, 3.2:1K-W, 12Sv) was traded. No one has truly stepped in to fill that gap, but some help might be available in Auburn, depending on their late-season playoff chances.